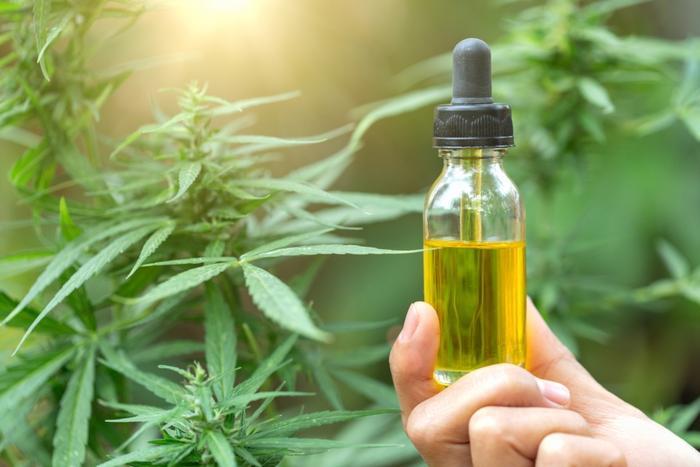 The Transportation Security Administration (TSA) has updated its guidelines on flying with products containing hemp-derived CBD (or cannabidiol).  
The agency now allows fliers to place products and FDA-approved medications containing CBD in carry-on baggage and checked luggage. However, passengers still aren't permitted to fly with marijuana.
"Possession of marijuana and certain cannabis infused products, including some Cannabidiol (CBD) oil, remain illegal under federal law," the TSA warned. "TSA officers are required to report any suspected violations of law, including possession of marijuana and certain cannabis infused products."
Farm Bill regulations
Prior to updating its rules, the TSA "made no distinction between marijuana and hemp-derived preparations," according to Marijuana Moment, a marijuana policy and advocacy blog.
The agency's new policy follows the introduction of the 2018 Farm Bill, which legalized hemp -- a non-psychoactive compound found in cannabis plants.
"Products/medications that contain hemp-derived CBD or are approved by the FDA are legal as long as it is produced within the regulations defined by the law under the Agriculture Improvement Act 2018," the TSA said.
The TSA said it updated the language in its guidelines when it became aware of confusion regarding the status of Epidiolex, an FDA-approved epilepsy drug which contains CBD.
"To avoid confusion as to whether families can travel with this drug, TSA immediately updated TSA.gov once we became aware of the issue," a TSA spokesperson told CNN.