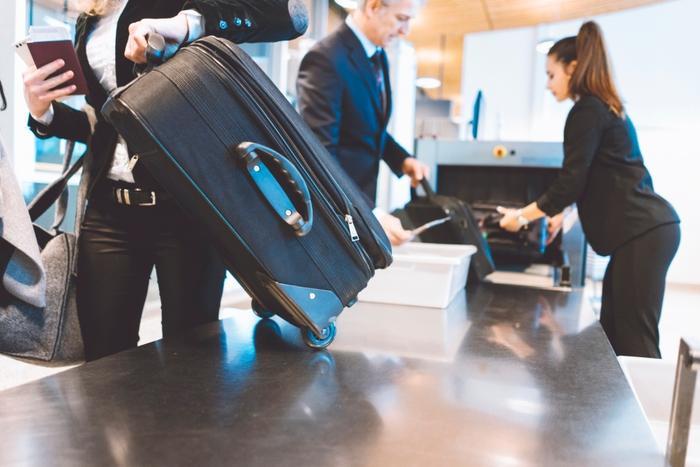 It was a banner year for the Transportation and Safety Administration (TSA) in 2018. More than 800 million travelers and airline crew members passed through TSA screening. While those metrics are great to wave around, there's another record-breaking metric within that 800 million that could raise some eyebrows.
In its review of 2018, the TSA reports that it found an average of nearly 12 firearms every day in security checks -- 4,239 in all.
"Throughout the year, TSA officers demonstrated great professionalism, dedication, integrity and remained committed to the mission to secure you – the traveling public. Thanks to their vigilance and skills, TSA officers intercepted a record number of firearms in 2018," the agency wrote.
Most of the firearms were discovered in carry-ons at checkpoints across the U.S. -- 86 percent of those loaded with ammunition, and 33 percent with a round of ammo already chambered.
Airports on alert
It's not exactly a championship ring that airport employees would be proud to wear, but TSA agents at Atlanta-Hartsfield -- the world's busiest airport -- discovered 298 firearms in 2018, more than any other U.S. hub and up 53 from 2017.
The Top 10 airports seizing the most firearms are as follows:
Hartsfield-Jackson Atlanta International Airport (ATL): 298 – an increase of 53 compared to 2017 (253 loaded);

Dallas/Fort Worth International Airport (DFW): 219 (193 loaded);

Phoenix Sky Harbor International Airport (PHX): 129 (120 loaded);

Denver International Airport (DEN): 126 (95 loaded);

Orlando International Airport (MCO): 123 (112 loaded);

George Bush Intercontinental Airport (IAH): 117 – a decrease of 25 firearms compared to 2017 (115 loaded);

Fort Lauderdale-Hollywood International Airport (FLL): 96 (80 loaded);

Austin-Bergstrom International Airport (AUS): 93 (76 loaded);

Dallas Love Field Airport (DAL): 89 (83 loaded);

Nashville International Airport (BNA): 86 (80 loaded).
Along with firearms, the TSA hauled in a bevy of other prohibited items, including smoke grenades, lighter fluid, fireworks, knife combs, scissors (longer than 4 inches), miniature Louisville Slugger baseball bats, and mortar shell replicas.
Fake or not, those mortar shells brought baggage screening to a screaming halt until an explosives specialist could examine the shells and give the all-clear.
"Anything resembling an explosive item is prohibited in carry-on and checked bags," the TSA's Jay Wagner reminds travelers. "If you are not sure if an item is allowed in your bag, check out our What Can I Bring tool, snap a photo and Tweet or Facebook Message us, call us at (866) 289-9673, or shoot us an email (pun intended)."