---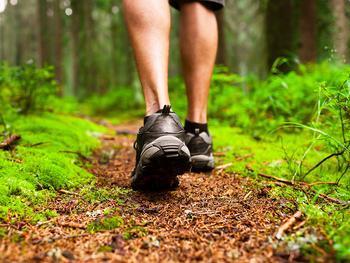 Vacations are meant to give us a break from our normal work or school routines; an opportunity to relax and recharge our batteries. Many people choose to travel a distance, exploring new places, peoples, and cultures.
But travel isn't anything like it used to be. There are long lines for security, personal scrutiny of ourselves and our belongings, tighter spaces on airplanes and trains, and extensive restrictions. The terrorist attacks abroad and at home have left us shaken and fearful. Travel by itself has become stressful, just when we are seeking to de-stress.
This might be the right time for a "staycation;" an opportunity to spend time at home in a relaxed routine, exploring your own town and adjacent communities, taking away the pressure and expense of travel. No need to reserve, pack, travel, and quickly adjust to a new environ with the added pressure of "enjoying" oneself.
There are plenty of ways to stay home and participate in leisure activities within driving distance, sleeping in your own bed at night. Here are some ideas to get you thinking:
Plan to shut out the world. That might mean putting an away message on your email, canceling the daily paper, holding your mail, silencing your cell phone, and using television judiciously.
Set a realistic budget. How much will you spend for food, activities, and extras such as splurges?
Who is sharing the staycation with you? Poll everyone on what they'd like to do, decide who is included in activities, and plan accordingly.
Determine how you will handle household duties. Make the bed each day or not? Prepare meals, eat out, or take out? Maintain the house or hire a cleaning service? Keep a daily schedule, plan activities, or wing it?
How will you spend your days? Catching up on your reading, working on a hobby, visiting museums, recreational activities, exploring new areas, or taking in special exhibits?
Will you try new things? It can be fun to experiment without the time constraints of your daily routine. Shake things up a little with a new sport, exercise class, a new cuisine or restaurant, or discovering local neighborhoods with which you are unfamiliar.
Plan to capitalize on seasonal offerings; visit a farmer's market, a picnic breakfast or lunch at the lake, a wine tasting, an outdoor concert, ice skating (indoor or out), or another town all decked out for the holidays.
Use the time to reconnect with relationships, whether it's your family, extended family, or close friends.
Do things you don't have the time or patience for in your daily schedule. Walks at night identifying the constellations, free programs in your community, sightseeing in a town or city close by, shopping for no reason at all, or people watching at a local or new spot.  
Decide how you will treat yourself and splurge. Maybe it's a dinner out, a spa appointment, or a day of childcare or camp so you have uninterrupted time for yourself.
Whatever you choose to do, take the time to be present, reflect, revel in the companionship, engage in conversation, and enjoy yourself. That's the best vacation of all.
Thanks
Keep an eye on your inbox, the lastest consumer news is on it's way!
Unsubscribe easily whenever you want
---