---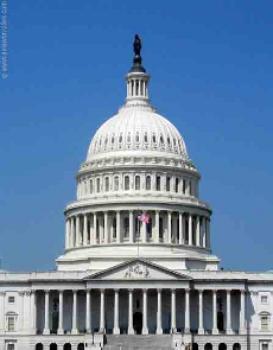 One week ago on the campaign trail, President Elect-Donald Trump repeated his campaign promise to repeal and replace Obamacare, adding: "No one ever read … the 2,700-page bill." He may have a point there. As I hesitated about signing up for Marketplace insurance coverage that seems costly, unnecessary, and possibly disappearing soon anyway, one insurance agent I consulted with assured me that the Affordable Care Act would remain in effect for at least one year into Trump's presidency.
According to my agent, Obama had actually passed a bill into law that will guarantee that the Affordable Care Act remains "up and running" for a full year after he leaves office. Except, the agent couldn't actually name what that bill was, instead advising me to go to Google.
Asked if such a law existed, David Merritt, executive of the health insurance industry trade group America's Health Insurance Plans, responded that it was news to him. And Bob Laszewski, a policy expert and a consultant for the health insurance industry, agreed that no such law existed, and that even to ask about it made no sense. Both men however gave assurances that Americans who depend on the Affordable Care Act for their health coverage have no reason to panic.
"Obamacare is the law of the land," Laszewski tells ConsumerAffairs. He pointed to comments that soon to-be Vice President Mike Pence made last week ensuring that there would be a transition period between the likely repeal of Obamacare and its replacement with a different plan. The GOP has already flouted the idea of a two-year-transition period.
"We will create a transition period for those receiving subsidies to ensure that Americans don't face disruption or other hardship in their coverage," Pence said.
"We didn't elect Trump the dictator. Nobody has put forward a proposal to take anybody's health insurance away," Laszewski adds to ConsumerAffairs.
On Capitol Hill, defenders of Obamacare say they have the votes to block a total repeal on Day One, but they can't stop Trump from using his executive powers to begin nibbling away at the measure on Jan. 20, when he takes office. 
"It's pretty high on our agenda as you know," Senate Majority Leader Mitch McConnell said on Wednesday. "I would be shocked if we didn't move forward and keep our commitment to the American people. Incoming Minority Leader Chuck Schumer (D-N.Y.) said Democrats will fight "tooth and nail" to block a total repeal. 
Industry promises to continue affordable coverage
In a fairly positive, boilerplate statement, America's Health Insurance Plans has similar sentiments: "We will work across the aisle-with every policymaker and the new administration-to find solutions that deliver affordable coverage and high-quality care for everyone."
Of course, it's easy for the health insurance industry to remain calm when they've been doing well anyway, and will likely continue to reap financial awards with whatever plan comes next. Among those outside the insurance industry, the mood is nowhere nearly as optimistic.
Dr. John Geyman is the founder and former president of the nonprofit group Physicians for a National Health Program, which advocates for a single-payer program. Geyman has been highly critical of the Affordable Care Act, describing it as deeply unsustainable and beyond fixing. "The 1300 or so private insurance companies are running the show, they're making huge amounts of money," he tells ConsumerAffairs.
Still, Geyman is troubled about what will happen to the 20 million people currently using Marketplace insurance once Trump takes office. With a Republican-controlled office, he predicts that the "attempt will be to wipe it out, which I think will be a disaster...the Republicans have no plan that makes any sense" to replace the Affordable Care Act, he says.
Loss of Subsidies
In January, Obama vetoed a GOP bill that would have eliminated subsidies and Medicaid expansion currently part of Obamacare. If such a law is passed once Trump is president, those subsidies could soon be discontinued. As it stands, a clause in the Affordable Care Act already allows insurers to end their policies immediately if government subsidies are gone. Amy Lotven, a reporter for Inside Health Policy/Inside Health Reform,
told Money magazine
that millions of people could lose insurance overnight in such a situation.
Whatever happens to the Marketplace plans, some policy experts are optimistic that several key provisions of the Affordable Care Act will survive, including the mandate allowing people to remain on their parent's insurance until they turn 26 and the prohibition against banning customers with preexisting health conditions.
Thanks
Keep an eye on your inbox, the lastest consumer news is on it's way!
Unsubscribe easily whenever you want
---