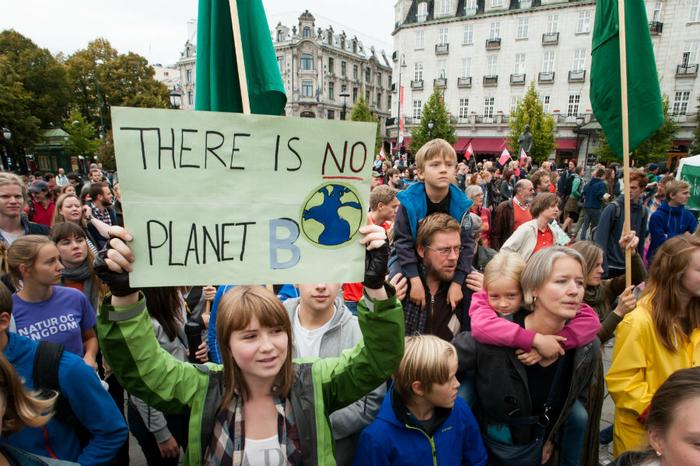 For the second time in four months, the federal government is asking the Supreme Court to toss a lawsuit demanding it act on climate change for the sake of younger generations.
The youth climate change lawsuit, as it is known, was originally filed by a group of 21 children and teenagers in Oregon in 2015. The group alleged that the United States government and state agencies were knowingly doing nothing to stop global warming. The suit says that such inaction is in violation of the constitutional rights of younger generations, specifically "their right to 'life, liberty, and property' as enshrined in the due process clause of the Fifth Amendment."
While former President Barack Obama has long said man-made climate change is a real phenomenon, numerous oil and gas projects requiring federal permits continued under his watch, and climate scientists and activists said he was not doing enough to curb emissions.
Sure enough, his administration filed a motion trying to toss the kids' case in 2016, only for a U.S. District Justice in Oregon to side with the kids and send the case to the Supreme Court.
Despite President Donald Trump's tendency to undo any action put in place by his predecessor, the youth climate change lawsuit appears to be the one of the few areas where the two administrations are in agreement.
After the Supreme Court decided on July 30 that the case "presents substantial grounds for difference of opinion" and refused to toss it, the Trump administration on Thursday once again filed a motion requesting a stay.
The decision is now up to Chief Justice John Roberts of the Ninth Circuit, and he can either rule on his own or send the case to the Supreme Court, potentially kicking Brett Kavanaugh's Supreme Court career off with one of the country's most high-profile environmental lawsuits.
Kavanaugh has previously said that "humans are contributing" to the earth's warming temperatures, but he has also argued that it should be up to Congress, not the Environmental Protection Agency, to do something about the problem.
The plaintiffs, now ranging in age from 11 to 22, could see the case go to trial on October 29 if the courts do not intervene before then.