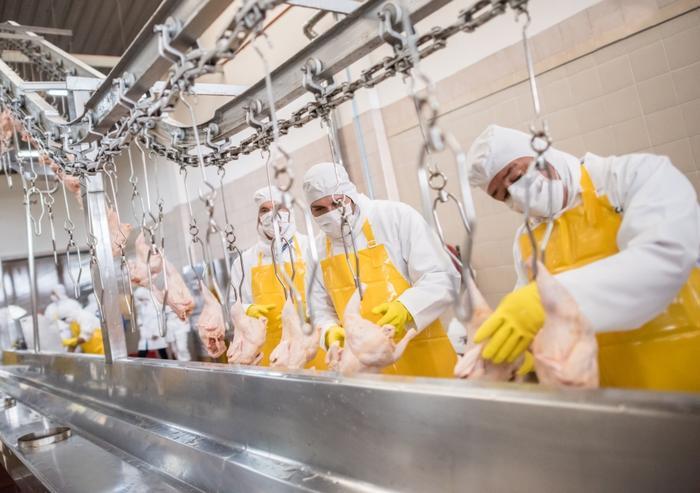 President Trump has ordered U.S. meat producers to keep their facilities open during the coronavirus pandemic. 
Just a few days ago, Tyson Foods said in a full-page ad that ran in several newspapers that the food supply chain was "breaking" and it would be temporarily shutting down most of its U.S. plants after thousands of meatpacking workers tested positive for COVID-19.
Trump said in an executive order signed Tuesday that "such closures threaten the continued functioning of the national meat and poultry supply chain, undermining critical infrastructure during the national emergency." The order will affect Tyson and many other plants that process beef, chicken, eggs, and pork.
Unions concerned for worker safety
The order, which invoked the Defense Production Act, prompted several unions to issue statements expressing concern for both workers and the nation's food supply. 
The United Food and Commercial Workers union (UFCW) said in a statement that worker illnesses could potentially impact the safety of the food supply. The group noted that 5,000 meatpacking workers have either tested positive for COVID-19 or been forced to self-quarantine. 
"Simply put, we cannot have a secure food supply without the safety of these workers," UFCW International President Marc Perrone said in a statement. 
Stuart Appelbaum, president of the Retail, Wholesale and Department Store Union, said safety measures should have been implemented sooner. 
"We only wish that this administration cared as much about the lives of working people as it does about meat, pork and poultry products," he said.
Trump administration officials said the order is intended to prevent the possibility of a "majority" of U.S. meat processing plants temporarily shuttering facilities, which would significantly reduce the availability of meat in grocery stores. 
Under the government's order, meat processing plant workers will be given guidance and additional protective gear.