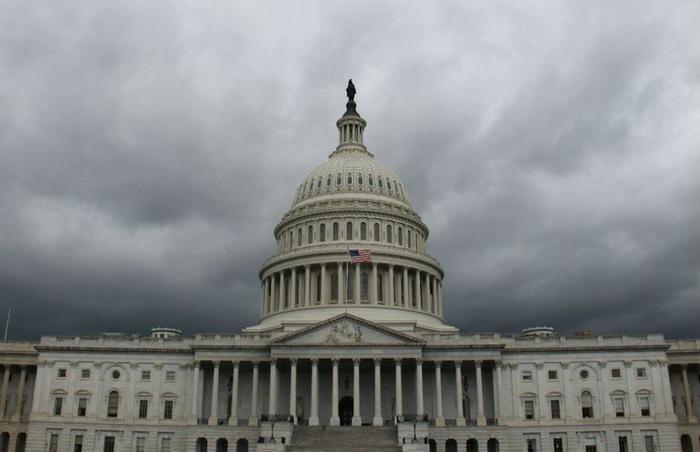 President Trump says he will sign the latest government appropriations bill, heading off another government shutdown that could have begun today.
Trump said he will sign the legislation even though it contains less than the amount of money he requested for construction of a wall along the U.S. border with Mexico. But Trump has made clear he will find the additional funds elsewhere in the budget.
"President Trump will sign the government funding bill, and as he has stated before, he will also take other executive action -- including a national emergency -- to ensure we stop the national security and humanitarian crisis at the border," said press secretary Sarah Sanders. "The president is once again delivering on his promise to build the wall, protect the border, and secure our great country."
The measure funding the government and averting a government shutdown passed the Senate by a wide margin. It has yet to come up in the House, which is now controlled by Democrats who have said they do not favor any funding for a border wall.
Senate Majority Leader Mitch McConnell (R-Ky.), speaking on the Senate floor, announced that the president would sign the compromise funding bill. At the same time, he also announced Trump would declare a state of emergency to complete funding for the border wall and that he would support the president in that effort.
Central campaign promise
During his successful presidential campaign, Trump made building a wall along the southern border a major issue, pledging to slow illegal immigration. Democrats, from the start, have been adamantly opposed to a wall.
Congressional Democrats have said they will use all their options to prevent Trump from using a state of emergency to secure funds to build a border wall. However, at this point it's not clear what they can do to stop him.
Even some in the president's own party are uncomfortable with a presidential declaration of emergency to bypass Congress on this issue.
"I don't believe that the National Emergencies Act contemplates a President unilaterally reallocating billions of dollars, already designated for specific purposes, outside of the normal appropriations process," Sen. Susan Collins (R-Me.) said in a statement. The National Emergencies Act was intended to apply to major natural disasters or catastrophic events, such as the attacks on our country on 9/11.
The president has broad powers to declare an emergency and take appropriate action. House Speaker Nancy Pelosi (D-Calif.) has issued a public warning to Trump, saying a Democratic president might declare an emergency in the future to fulfill a policy objective strongly opposed by Republicans.