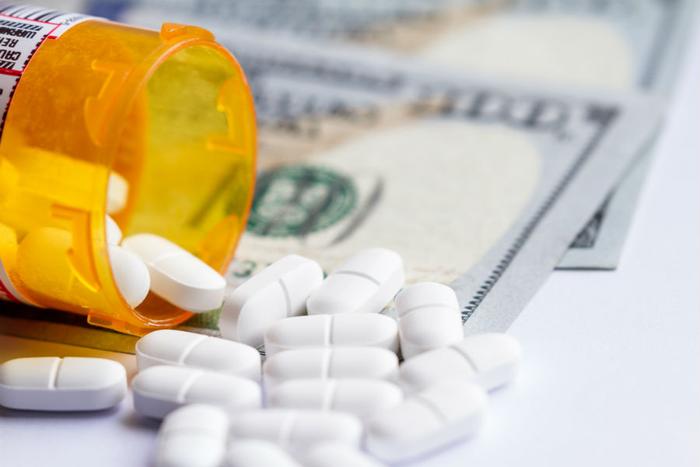 President Trump has renewed his on-again, off-again criticism of prescription drug prices.
The president took to Twitter to call out Pfizer and others after the Financial Times reported last week that the company had increased the prices of more than 100 medications, including Viagra. It was the second round of price hikes on at least eight drugs so far this year.
"Pfizer & others should be ashamed that they have raised drug prices for no reason," Trump tweeted. "They are merely taking advantage of the poor & others unable to defend themselves, while at the same time giving bargain basement prices to other countries in Europe & elsewhere. We will respond!"
As a candidate, Donald Trump slammed drug makers for what he called excessive prices, echoing similar criticisms voiced by Democrats Hillary Clinton and Bernie Sanders.
As president, Trump introduced a plan in May to roll back some prescription drug prices. The policy, heavily reliant on voluntary actions, drew mostly scorn from health-focused consumer groups, which predicted the policy would have little effect.
Not hurt by criticism
So far, most drug makers appear unharmed by the presidential criticism. In May, the Kaiser Health Foundation noted that despite being called out by the administration for allegedly stalling generic competition, major pharmaceutical firms have hiked their prices by double-digit percentages in the last six years.
The Food and Drug Administration (FDA) has taken some small steps, however. The agency has compiled a list of drug companies that, according to generic producers, don't let them purchase samples needed to develop low-cost, generic versions.
A Kaiser Health Foundation analysis shows that major pharmaceutical firms, many of which may have engaged in what FDA Commissioner Scott Gottlieb called "shenanigans" to delay the entrance of cheaper competitors onto the market, have raised drug prices and cost consumers and taxpayers more money over time.