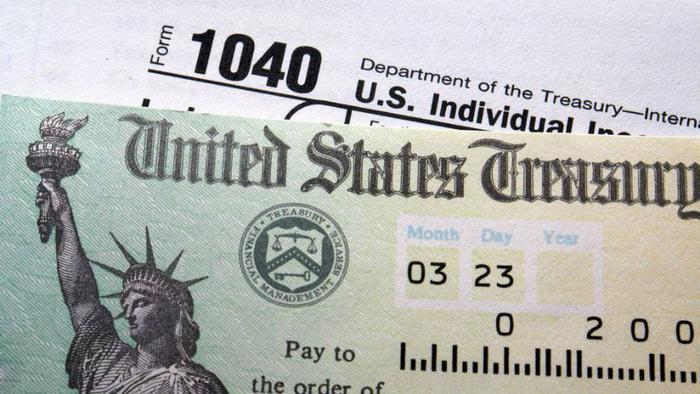 The federal government shutdown is in its third week and if you aren't a government employee, maybe you haven't been affected that much.
But now we're getting into tax season and consumers expecting a big refund might be getting a little worried. How will an extended shutdown affect refunds from the Internal Revenue Service (IRS)?
The Trump administration has anticipated that question. Shutdown or no shutdown, consumers should expect their refunds, officials say.
"The tax refunds will go out," said Russell Vought, acting director of the White House Office of Management and Budget, at a briefing with reporters
The New York Times reports Treasury Secretary Steven Mnuchin has assured the new chairman of the House Ways and Means Committee that a significant number of IRS employees will be called back to work to process returns, send out refunds, and answer taxpayers' questions.
Deferred pay
How will these employees be paid if Congress hasn't authorized new funding for the government? They won't, at least not until the shutdown ends, which may not be anytime soon.
Congress has not approved new funding for government operations because President Trump insists on money to begin construction of a wall along the border with Mexico, and Democrats refuse to go along. The House, now controlled by Democrats, has passed legislation to end the shutdown but Republicans who hold the Senate say Trump won't sign it and therefore they won't bring it to a vote.
The two sides remain far apart. In a televised address from the Oval Office Tuesday night, Trump said the wall is needed to end a humanitarian and criminal "crisis" on the border. In response, Democratic Congressional leaders accused Trump "appealing to fear, not facts."
Murky legal point
Whether the IRS can dispense refunds when Congress hasn't appropriated the money is a murky legal point. The most recent interpretation of the law is that it can't. This situation could put Congressional Democrats in the uncomfortable position of challenging White House efforts to get refunds out in a timely manner.
Millions of consumers treat their tax overpayments like a savings account and depend on those refunds to meet expenses early in the year. Scores of reviews of tax preparation services posted on ConsumerAffairs show consumers are in such a hurry to get their hands on their refunds they often pay fees and interest charges to take advance refund loans.
Meanwhile, the Treasury Department is taking steps it says will help alleviate some of the financial pressure on furloughed federal employees. Mnuchin praised mortgage lenders that have extended payment periods for out-of-work federal employees.