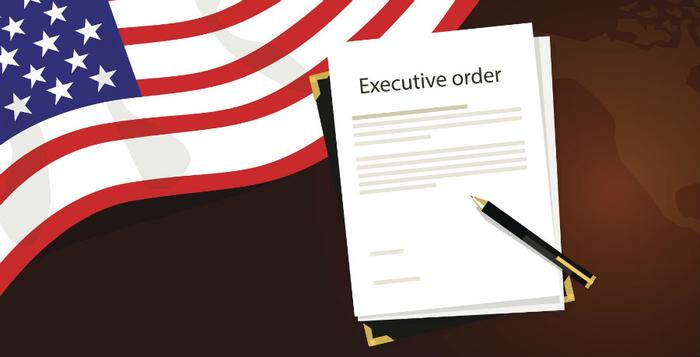 President Trump has signed an executive order calling for federal agencies to establish or strengthen employment requirements for those on public assistance.
A memo issued by the White House argues that "common-sense reforms" would help those who rely on welfare or other public benefits, like SNAP, achieve economic mobility.
"The Federal Government should do everything within its authority to empower individuals by providing opportunities for work, including by investing in Federal programs that are effective at moving people into the workforce and out of poverty," the executive order states.
Stronger work requirements
The new requirements would apply only to those who are able to work, according to the memo. The administration is focusing on able-bodied, working-age adults who have joined the assistance programs in recent years.
In a statement, Trump said that this order will "restore independence and dignity to millions of Americans."
The Department of Health and Human Services' Administration for Children and Families is in favor of the executive order and said it will allow the agency to take "aggressive action" toward enforcing work requirements.
"Strengthening work requirements for welfare recipients is a critical element of moving welfare recipients from dependency to self-sufficiency," said Steven Wagner, acting assistant secretary of HHS' Administration for Children and Families. "More than just a means of income, work creates opportunities for individual growth, instills a sense of personal dignity and leads to improved health."
"Cutting benefits for millions of Americans"
While many conservatives embraced the order, many progressives have been quick to point out the potential implications.  
Rebecca Vallas, vice president of the Poverty to Prosperity Program at the Center for American Progress, said Trump's order reinforced myths about poverty in the U.S.
"By using dog-whistle terms like 'welfare,' Trump's trying to paint people who turn to Medicaid, SNAP, and other public programs as Reagan's mythical 'welfare queen' -- so we don't notice that he's coming after the entire working and middle class," Vallas tweeted.
Kate Gallagher Robbins, director of poverty policy at the Center for American progress, disagreed with the idea that stripping low-income individuals of benefits would help them achieve self-sufficiency.
"Everything in this order is about cutting benefits for millions of Americans to pay for the #TrumpTaxScam," she tweeted. "[N]othing is about actually helping people achieve economic security."
The department heads of each agency have 90 days to submit a list of recommended policy and regulatory changes to achieve Trump's goals.