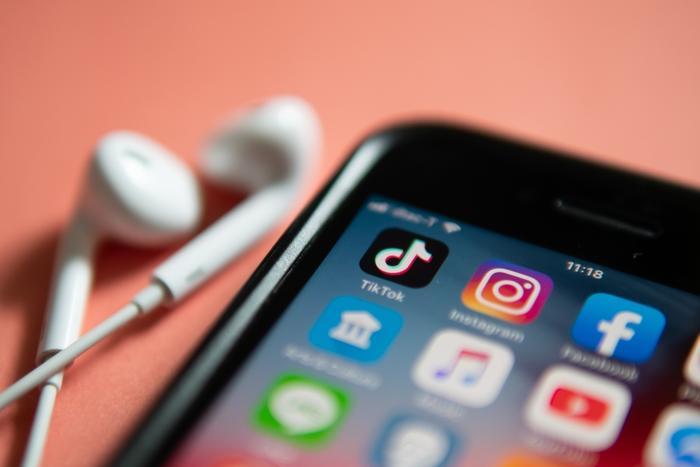 President Trump is poised to "take action" against Chinese apps, including TikTok, in the coming days, Secretary of State Mike Pompeo said Sunday. The Trump administration is concerned that the apps threaten national security. 
During an interview on Fox News' "Sunday Morning Futures," Pompeo said the administration believes TikTok, a social media video app owned by China-based Bytedance, could potentially feed data to the Chinese Communist Party. 
"Here's what I hope that the American people will come to recognize -- these Chinese software companies doing business in the United States, whether it's TikTok or WeChat, there are countless more ... are feeding data directly to the Chinese Communist Party, their national security apparatus -- could be their facial recognition pattern, it could be information about their residence, their phone numbers, their friends, who they're connected to," Pompeo said. 
"President Trump has said enough and we're going to fix it and so he will take action in the coming days with respect to a broad array of national security risks that are presented by software connected to the Chinese Communist Party," he added. 
Pompeo said Trump "will make sure that everything we have done drives us as close to zero risk for the American people...That's the mission set that he laid out for all of us when we began to evaluate this now several months back. We're closing in on a solution and I think you'll see the President's announcement shortly."
TikTok responds
TikTok has maintained that it would never give the Chinese government access to U.S. user data. In response to Trump's threat on Friday to ban the platform in the United States, TikTok U.S. General Manager Vanessa Pappas posted a video saying the social media app is "not planning on going anywhere."
"These are the facts: 100 million Americans come to TikTok for entertainment and connection, especially during the pandemic," a company spokesperson said in a statement. "We've hired nearly 1,000 people to our US team this year alone, and are proud to be hiring another 10,000 employees into great paying jobs across the US." 
"We are committed to protecting our users' privacy and safety as we continue working to bring joy to families and meaningful careers to those who create on our platform." 
Cracking down on Chinese companies
President Trump's planned action against TikTok and other Chinese apps would join other efforts to tighten U.S. security amid concerns over Chinese data sharing. Previously, the administration ordered the U.S. to stop buying equipment from Chinese telecom providers Huawei and ZTE. 
In July, the FCC formally designated the companies as national security threats, citing a "weight of evidence" that the companies could "cooperate with the country's intelligence services" to harm U.S. communications. 
"With today's Orders, and based on the overwhelming weight of evidence, the (FCC's Public Safety and Homeland Security) Bureau has designated Huawei and ZTE as national security risks to America's communications networks—and to our 5G future," FCC Chairman Ajit Pai said in a statement at the time.