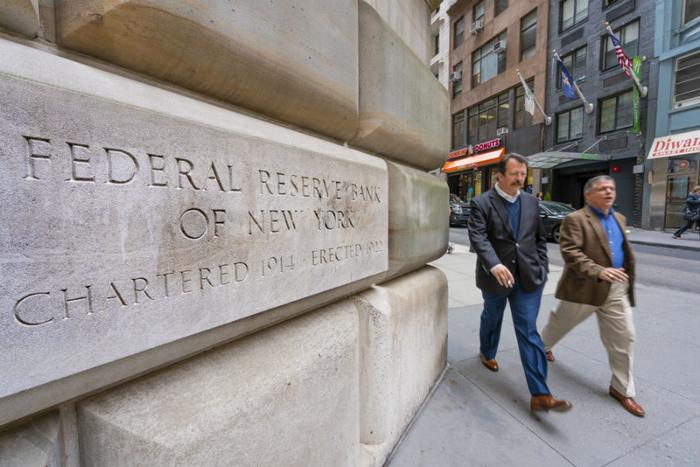 President Trump said in an interview with Fox Business on Tuesday that the Fed is his "biggest threat," marking the latest of several criticisms the president has leveled against the nation's central bank.
Last week, Trump said the Fed "has gone crazy," referring to its policy of hiking interest rates. On Tuesday, Trump told Fox Business journalist Trish Regan that the Fed is "raising rates too fast."
Trump said he doesn't speak with Fed Chairman Jerome Powell because of the Fed's political independence, but he said he's "not happy" with what Powell is doing.
"It's going too fast. Because, you looked at the last inflation numbers, they're very low," Trump said.
Raising rates
Chairman Powell -- who Trump nominated last year to take the place of Janet Yellen, who held the position for four years -- has said policymakers are seeking to restore rates to "normal" levels after the 2008 financial crisis. He has said the economy is strong and can afford to pay higher interest.
Powell has raised the key interest rate three times by a quarter of a point this year and is expected to raise it a fourth time before the end of the year. When Yellen held the position, she took a more cautious approach in raising rates. She kept the rate artificially low to allow the economy to grow after the financial crisis.
Acknowledging that he appointed Powell, Trump said, "You know what, can I be honest? I'm not blaming anybody, I put him there. And maybe it's right, maybe it's wrong. But I put him there."
Trump's latest attack on the Fed follows a similar criticism last week, when he told reporters, "The Fed is going wild. I mean, I don't know what their problem is that they are raising interest rates and it's ridiculous."