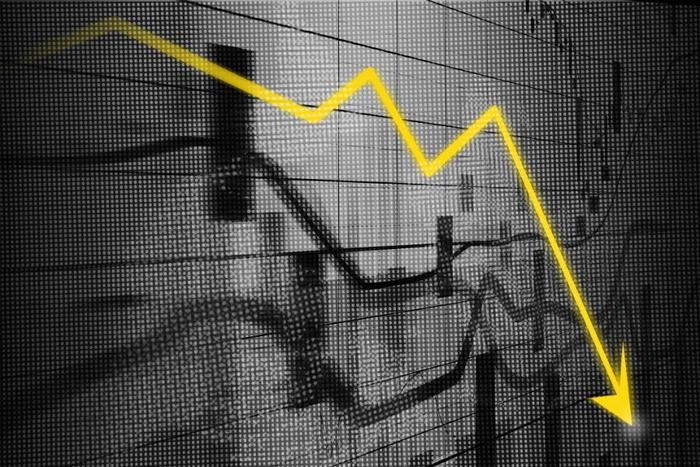 President Trump leveled another criticism at the Federal Reserve as the stock market plunged in Wednesday's trading.
Trump, who has gone against normal presidential protocol in criticizing the Fed for its policy of raising interest rates, doubled down Wednesday by saying that the Fed "has gone crazy."
In fact, the Fed has raised the federal funds rate three times so far in 2018, boosting it by 0.25 percent each time. The key interest rate now floats between 2 percent and 2.25 percent – still relatively low for a time when unemployment is at record lows and the economy is growing.
The president's critique came as all the major Wall Street indices sold off Wednesday. The Dow Jones Industrial Average shed more than 800 points on the day, losing more than 3 percent.
Unnerved investors
The drop in the stock market so far this month has unnerved investors who can't quite pinpoint the reason for the sudden decline. Most market analysts point to the sudden rise in bond yields as one catalyst, but they noted on Wednesday that bond yields declined at the same time stocks tanked, a highly unusual situation.
While a 3 percent drop in the Dow is always a cause for concern, some take comfort in the fact that it's not that unusual. In fact, the same thing happened in February, and the market resumed its rally a few weeks later.
Jamie Cox, managing partner at Harris Financial Group, told CNBC that this month's correction appears to be different than the market's behavior earlier this year.
Not like February
"In February, everything got shellacked," Cox told the network. "Even banks didn't get hit that bad today. It wasn't what you'd expect in a full-blown washout sell-out. To me, that was the most important piece, that this is not going to herald something worse."
For his part, Fed Chairman Jerome Powell has tried to be clear about the Fed's objectives. Rates have been so low for so long that policymakers want to restore them to "normal" levels. Powell has said the economy is strong and can afford to pay higher interest.
In the current market sell-off, it has been technology stocks that have taken the worst beating. Many of them have seen significant gains this year and may be experiencing a long-predicted recession.