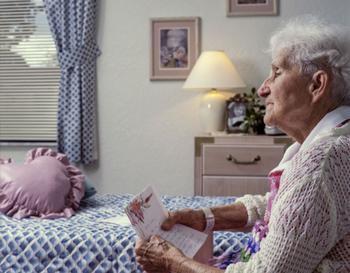 After months of being held up by lawsuits from the healthcare and nursing home industry, the Trump Administration has proposed a revision to a rule that previously banned the use of forced arbitration clauses in long-term care facilities. The proposal stops short of banning these agreements, but the Centers for Medicare and Medicaid services (CMS) claims it will increase their transparency by making sure they are written in plain English and explained to residents.
However, consumer advocacy groups are denouncing the revision, saying that it would basically rescind commonsense policies meant to protect nursing home residents from abusive, neglectful, or unscrupulous nursing home practices.
"The Trump administration apparently thinks it is okay for nursing homes to force seniors into signing contract terms that give up their right to sue in court if they are subsequently victimized by neglect or abuse," said Robert Weissman, president of Public Citizen. "It's hard to imagine a more callous policy."
Forced arbitration clauses
Forced arbitration clauses are basically contract terms that stipulate that a person cannot take another entity to court for legal disputes. Instead, signees – in this case nursing home residents – would bring their case to private arbitration where the matter can be settled.
However, these hearings are often confidential and don't allow consumers to bring similar cases together as a class action. Instead, each resident would have to go through the arbitration process separately. Consumer advocates argue that the clauses strip complainants of their legal right to a day in court.
Back in 2016, CMS under the Obama Administration proposed a rule that would ban forced arbitration clauses from being used at long-term care facilities, but industry lawsuits held up its passing until a Mississippi judge granted a temporary injunction, which definitively halted its progress.
The Department of Health and Human Services had until June 2 to file for a continuance of the government's appeal, but instead it let the matter lapse and the CMS has changed its tune. Under a new administration, the agency is now opting not to ban forced arbitration clauses at all under its most recent revision to the previous rule.
"These proposed revisions would help strengthen transparency in the arbitration process, reduce unnecessary provider burden, and support residents' rights to make informed decisions about important aspects of their health care," the agency said.
Left with no choice
Since learning of the revisions, consumer advocacy groups have been protesting, saying that the changes simply better inform residents that they cannot take legal recourse against their nursing home for any deceitful or disreputable practices.
The revision is particularly harmful, the groups say, because it leaves residents without a choice. If they choose not to sign the agreements, then a nursing home can flat out refuse to let them live in its facilities. And since all nursing homes are able to enforce the same clause, consumers can quickly run out of viable living options.
"Because arbitration clauses are not truly voluntary unless both parties agree to arbitrate after a dispute arises, the Obama administration rule was a major step forward for nursing home residents' rights to hold accountable those who mistreat residents," said the Fair Arbitration Now (FAN) coalition in a statement. "This reversal by the Trump administration would hurt nursing home residents at a vulnerable time of their life. The FAN Coalition urges CMS to not to reverse this critical rule."
CMS will be accepting public comments on its revised rule for 60 days after it has been submitted in the Federal Register. Consumers are urged to voice their opinions and submit a comment during that time.