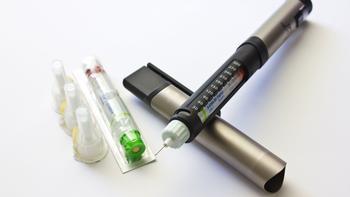 President Trump today told drug executives to "get prices down" and pledged he would cut regulations to hasten approval of new drugs. But diabetes patients, tired of waiting, have filed a federal lawsuit against three drug companies, accusing them of fraudulent pricing.
Trump met with top executives of Merck, Johnson & Johnson, Celgene, Amgen, Eli Lilly, and the PhRMA trade association and repeated his campaign trail promise to get drug prices down. He has called for allowing Medicare to negotiate drug prices.
"Our industry takes seriously the concerns raised about the affordability and accessibility of prescription medicines, and we have expressed our commitment to working with the administration to advance market-based reforms," said PhRMA president Stephen J. Ubl in a prepared statement. "The current system needs to evolve to enable the private sector to lead the move to a value-driven health care system."
Severe consequences
The lawsuit filed on behalf of diabetes patients focuses on rebates, alleging that drugmakers abuse the system by publishing high list prices for insulin, which enables them to offer bigger rebates while leaving many patients with huge co-pays. 
A month's supply of some insulins can cost $900, according to the suit, which was filed in Massachusetts U.S. District Court under the Racketeer Influenced and Corrupt organizations (RICO) Act. It names Sanofi U.S., Novo Nordisk Inc., and Eli Lilly and Company. 
"Drugs that used to cost $25 per prescription now cost between $300 and $450," the suit alleges, charging that the three companies have raised their benchmark prices more than 150% in the last five years, leaving many patients unable to buy enough insulin to remain healthy.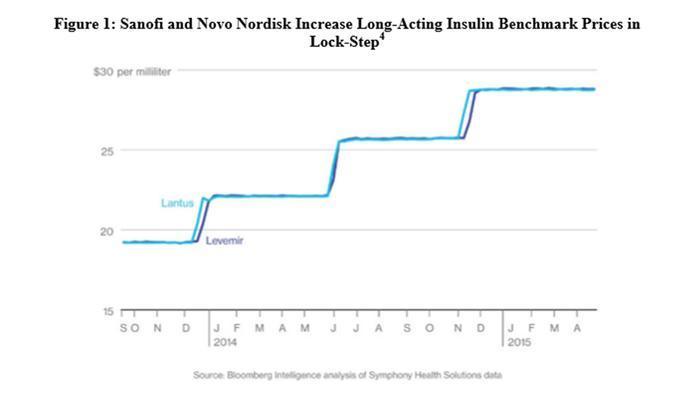 While drugmakers point to regulation and research costs to justify price increases, the suit states those arguments don't apply to insulin. 
"The manufacturers of insulin admit that their price hikes are unrelated to any jump in production or research and development costs.  Instead, these increased benchmark prices are the result of a scheme and enterprise among each Defendant and several bulk drug distributors," the class action suit states.
"Sticker" price
"In this scheme, the Defendant drug companies set two different prices for their insulin treatments: a publicly reported benchmark price—also known as the 'sticker' price—and a lower, real price that they offer to certain bulk drug distributors," the complaint continues, alleging that drugmakers and pharmacy benefit managers conspired to increase the "spread" that they enjoy at the expense of patients in high-deductible healthcare plans, Medicare, and those with no insurance coverage.
The consequences for patients are severe, sometimes deadly, the suit charges.
"Unable to afford their insulin drugs, patients report under-dosing their 
insulin, injecting expired insulin, and starving themselves to control their blood sugars with as little insulin as possible. ... Because they ineffectively control those individuals' blood sugar levels, these practices can lead 
to serious complications such as kidney failure, heart disease, blindness, infection, and amputations."
With 29 million people, nearly ten percent of the U.S. population, living with diabetes, the financial and health consequences of the alleged price-fixing are severe, the suit argues. 
The suit was filed by the Hagens Berman law firm.