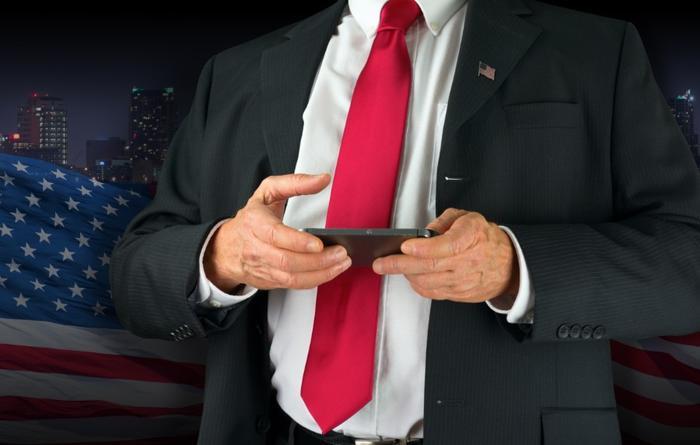 President Trump intends to sign an executive order that would promote "fairness" on social media platforms such as Facebook, Google, and Twitter. 
Just a few days after Twitter began fact-checking some of his tweets, Trump tweeted that he plans to sign an order encouraging the Federal Trade Commission (FCC) to crack down on companies that engage in "deceptive" acts of communication. 
Under the order, the FCC would be allowed to write rules pertaining to how and when social media platforms can remove content. Additionally, a working group of state attorneys general would be tasked with reviewing state statutes on the matter. 
The order would also ensure that the White House reestablishes a "tech bias" reporting tool. The Justice Department and the Federal Trade Commission (FTC) would review reports deemed by the administration to be unfair, and the FTC would be required to make a public report of complaints and "consider taking action" against social media companies that "restrict speech."
"This will be a Big Day for Social Media and FAIRNESS!" Trump tweeted.
Would impact liability protection
Twitter -- which announced earlier this year that it would start labeling tweets containing false information, even if the tweet was put out by a government official -- added a contextual label to false claims Trump made about the 2020 election process. Trump then accused Twitter of engaging in censorship. 
A draft version of the executive order implies that the administration would take aim at a law known as Section 230 of the Communications Decency Act, a law that protects online platforms from legal liability for the content published by users. 
The draft order claims that the liability protection aspect of the law means that "an online platform that engaged in any editing or restriction of content posted by others thereby became itself a 'publisher.'" 
Twitter CEO responds 
In a series of tweets Wednesday night, Twitter CEO Jack Dorsey said that his company's fact-checking initiative was established to help people clearly see conflicting statements so that they can judge for themselves. 
"This does not make us an 'arbiter of truth,'" he wrote. "Our intention is to connect the dots of conflicting statements and show the information in dispute so people can judge for themselves. More transparency from us is critical so folks can clearly see the why behind our actions." 
He added that Trump's tweets were subject to receiving clarification under Twitter's Civic Integrity policy, as the tweets may have misled people into thinking they don't need to register to get a ballot.
"We're updating the link on @realDonaldTrump's tweet to make this more clear," Dorsey said.
Democratic FCC commissioner Jessica Rosenworcel tweeted on Thursday morning that while "social media can be frustrating," she doesn't believe an executive order is the best course of action.
"An executive order that would turn the FCC into the president's speech police is not the answer," she said. "It's time for those in Washington to speak up for the First Amendment. History won't be kind to silence."