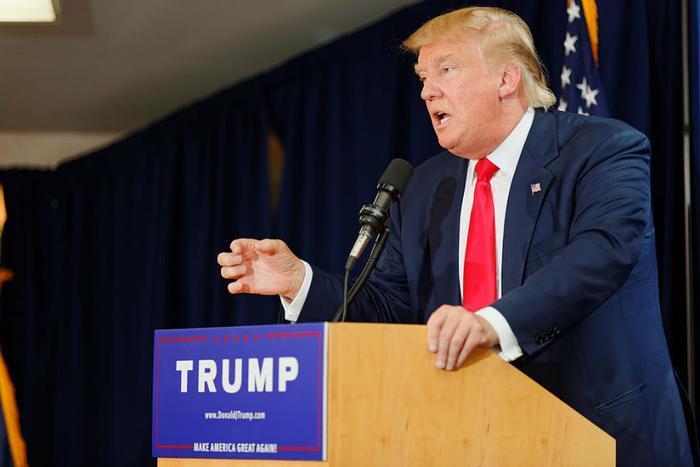 Republican presidential frontrunner Donald Trump has released a seven point health care policy containing items that likely both delight and horrify elements of both the Democrat and Republican bases.
A few proposals might even make consumers smile.
Item one is the complete repeal of the Affordable Care Act. Republicans have been trying to do it for six years while Democrats furiously defend it as the signature achievement of the Obama Administration. Perhaps no single issue has been so divisive along party lines.
Trump says he would replace Obamacare with a series of reforms to improve access to care through the free market and enhanced competition. He says he would achieve that, in part, with point two – allowing insurance companies to operate across state lines.
Tax deductible premiums
Point three is a tax break for everyone who pays for health insurance. Trump proposes allowing individuals to fully deduct health insurance premiums from their federal tax. Trump said consumers should get the same ability to write off their premiums that businesses currently enjoy.
Point four would allow consumers to set up Health Savings Accounts (HSAs) to pay for healthcare with tax-free contributions. The money would be allowed to accumulate and become part of an estate, passed on to heirs at death.
Trump would also change the way Medicaid is administered. His fifth point would convert funding for the federal healthcare program for the poor and turn it over to the states in the form of block grants.
Import cheaper drugs
The final point in his policy outline would allow consumers to legally import cheaper prescription drugs from other countries. This would be a tall order since both Republicans and Democrats have consistently joined to block this from happening.
"Congress will need the courage to step away from the special interests and do what is right for America," the policy paper states. "Though the pharmaceutical industry is in the private sector, drug companies provide a public service. Allowing consumers access to imported, safe and dependable drugs from overseas will bring more options to consumers."
In addition, Trump calls for eliminating healthcare services for people in the country illegally, reforming the mental health system, and growing the economy so that fewer Americans will need assistance to pay for healthcare.