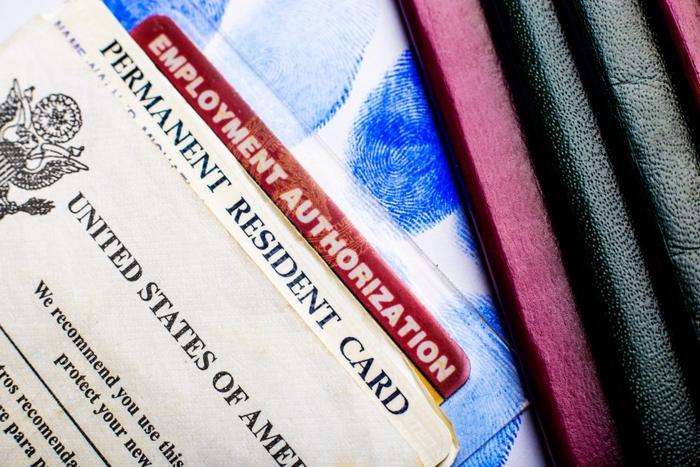 President Trump has given more details about the order he plans to sign this week that will temporarily ban immigration into the United States. 
Late Monday night, the President tweeted about his intent to pause the issuance of green cards and work visas to help fight "the attack from the Invisible Enemy" and protect jobs during the coronavirus pandemic. 
On Wednesday, the president said the order will be in effect for 60 days and will apply only to people seeking green cards. The order will not affect workers entering the country on a temporary basis.
Trump tweeted that he would be signing the executive order prohibiting immigration into the U.S. later today. 
"In the meantime, even without this order, our Southern Border, aided substantially by the 170 miles of new Border Wall & 27,000 Mexican soldiers, is very tight - including for human trafficking!" he said.
Mitigating economic impact of the virus
Trump said the action would help preserve jobs as the nation battles coronavirus and its economic impact. 
"By pausing immigration, we'll help put unemployed Americans first in line for jobs as America reopens," Trump said. "It would be wrong and unjust for Americans laid off by the virus to be replaced with new immigrant labor flown in from abroad. We must first take care of the American workers."
He added that there will be exemptions under the order. Details about exemptions will be discussed "tonight or tomorrow," he said. 
Critics of the order have said Trump is using it to further his "anti-immigration agenda," as well as divert attention away from his response to the virus. To date, nearly 45,000 people in the U.S. have died from the virus. 
"This action is not only an attempt to divert attention away from Trump's failure to stop the spread of the coronavirus and save lives, but an authoritarian-like move to take advantage of a crisis and advance his anti-immigrant agenda," tweeted Rep. Joaquin Castro (D-Texas), the chairman of the Congressional Hispanic Caucus. "We must come together to reject his division."