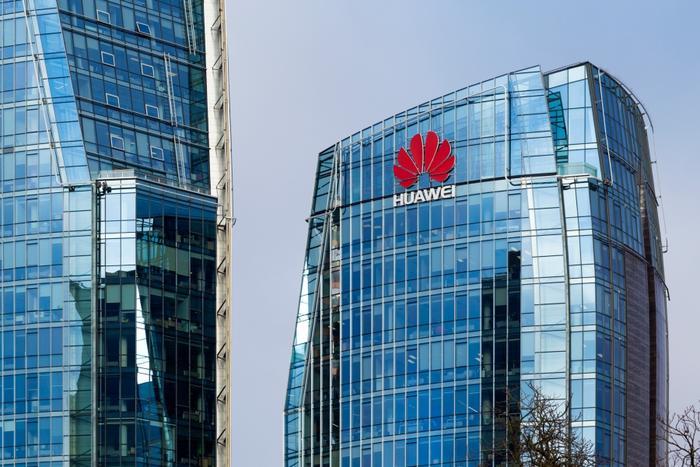 President Trump has declared a national emergency, forbidding U.S. companies from using overseas telecommunications companies that are believed to be a national security risk to the United States.
The executive order did not specifically name a country but those reading between the lines saw "China" in large letters. And in China, the order appears to be aimed at the country's largest telecom provider, Huawei.
With its close ties to the Chinese military, Huawei has long been suspected of being used for surveillance, a charge the company has consistently denied.
The White House issued a statement saying the president's order is designed to "protect America from foreign adversaries who are actively and increasingly creating and exploiting vulnerabilities in information and communications technology infrastructure and services."
"Protecting America's communications networks is vital to our national, economic, and personal security," Federal Communications Commission Chairman Ajit Pai said in a statement. "I, therefore, applaud the President for issuing this Executive Order to safeguard the communications supply chain. Given the threats presented by certain foreign companies' equipment and services, this is a significant step toward securing America's networks."
'Risk to national security'
With the executive order, the Secretary of Commerce has the authority to "prohibit transactions posing an unacceptable risk to the national security."
The move against foreign telecoms comes just as the U.S. and China are ratcheting up tension in their ongoing trade war. On Monday China retaliated with a new round of tariffs on the U.S. after President Trump raised the tariff on $200 billion in Chinese imports. China said it would increase tariffs on $60 billion in U.S. imports, primarily agricultural products.
As the economic ping-pong game continues, the President has held out the possibility of increasing tariffs on another $300 billion in Chinese imports.
The two nations appeared to be headed toward a trade agreement a week ago when talks broke down. The main sticking point revolves around how any trade agreement between the two countries would be enforced.
The U.S. is demanding that reforms in Chinese trade policy be written into Chinese law. Specifically, the U.S. wants China to pledge not to steal U.S. intellectual property. The Chinese government has refused to put that into its laws.