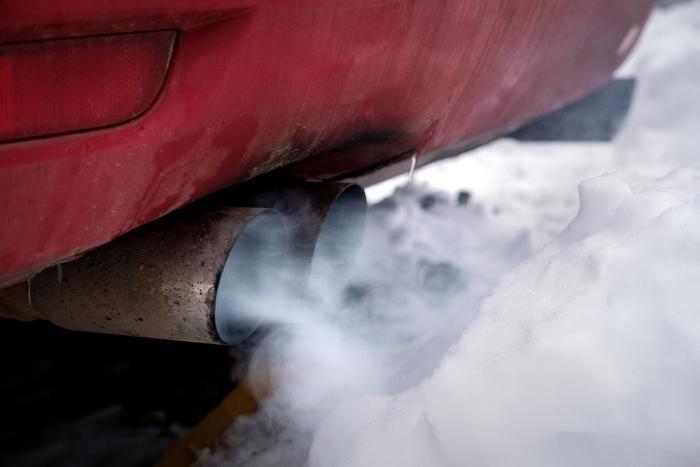 On Wednesday, President Trump revoked a waiver that allows California to set its own vehicle emissions standards. Trump tweeted that keeping California's emissions rules the same as the federal government's will help make cars cheaper and safer.
"The Trump Administration is revoking California's Federal Waiver on emissions in order to produce far less expensive cars for the consumer, while at the same time making the cars substantially SAFER," Trump tweeted.
"There will be very little difference in emissions between the California Standard and the new U.S. Standard, but the cars will be far safer and much less expensive," he added. 
Critics argue otherwise
The Trump administration reasons that the numerous new car models that would be turned out as a result of the rule change would be safer than their older counterparts. However, EPA officials have reportedly expressed concern that the move could increase highway deaths because automakers will have to raise prices in order to adhere to the tougher efficiency rules. 
Meanwhile, Consumer Reports has published an analysis suggesting that rolling back California's waiver would increase auto sales and fuel costs for consumers in the long run. 
"All evaluated proposals to weaken fuel-economy standards would result in hundreds of billions of dollars in losses to consumers, substantial increases in fuel consumption, and decreases in new vehicle sales," the report authors concluded. "Additionally, they would not decrease—and may slightly increase—traffic fatalities."
Strengthening fuel economy and greenhouse standards, on the other hand, would "save an additional 33 billion gallons of fuel and save an additional $40 billion on top of the already large benefits of the existing standards," the report said. "Meanwhile, new vehicle sales would increase, and highway safety may slightly improve."
California plans to fight
California officials say they intend to challenge Trump's effort to introduce a "new and uniform standard" in the U.S. State Attorney General Xavier Becerra said Trump had "no basis and no authority" to revoke the waiver.
"We're ready to fight for a future that you seem unable to comprehend," Becerra said.
"You can't get serious about climate change unless you are serious about vehicle emissions, said California Governor Gavin Newsom. "This is such a pivotal moment in the history of the climate change debate."
In July, four automakers -- Volkswagen, BMW, Ford, and Honda -- agreed to follow California's stricter mileage rules instead of those proposed by the Trump administration. The same month, leaders from Toyota, Fiat Chrysler, and General Motors were called to the White House to discuss getting on board with the administration's policy, the New York Times reported.