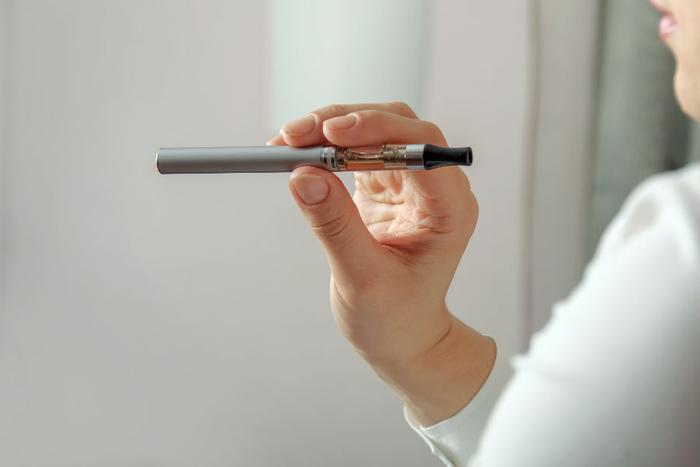 The Trump administration is reportedly gearing up to impose a ban on flavored e-cigarettes. 
The move comes as health officials continue to express concern over the number of teens who have picked up vaping in recent years. It also comes amid an ongoing national investigation into a surge in "severe" lung illnesses among e-cigarette users that has claimed six lives.
U.S. Health and Human Services Secretary Alex Azar said in a statement on Wednesday that the administration is "making it clear that we intend to clear the market of flavored e-cigarettes to reverse the deeply concerning epidemic of youth e-cigarette use that is impacting children, families, schools and communities." 
"We will not stand idly by as these products become an on-ramp to combustible cigarettes or nicotine addiction for a generation of youth," Azar continued. 
He said the Trump Administration wants to pull the products from the market entirely, at least until the FDA can thoroughly review their safety. 
Late last week, health officials reported that e-cigarette use is likely behind more than 450 cases of lung illnesses affecting users in 33 states. As of Tuesday, six people have died from causes believed to be linked to the use of e-cigarettes and other devices. 
FDA guidance coming soon
President Trump said on Wednesday that the FDA would be issuing "some very strong recommendations" regarding the use of flavored e-cigarettes in "a couple of weeks," according to CNN.
The policy expected to be unveiled in the coming weeks would require manufacturers of flavored e-cigarette products to remove their products from the market within 30 days.
"It'll take several weeks for us to put out the final guidance that will announce all the parameters around the enforcement policy, and then there will likely be about a 30-day delay to effective date, as is customary," Azar said. "At that point all flavored e-cigarettes other than tobacco flavor would have to be removed from the market."
Applications seeking FDA approval to reenter the market could be submitted at a later date. 
"We strongly agree with the need for aggressive category-wide action on flavored products," a Juul spokesman told CNBC. "We will fully comply with the final FDA policy when effective."
The Centers for Disease Control and Prevention recently recommended that young adults, pregnant women, and non-smokers avoid using e-cigarettes and vaping products while the agency investigates the outbreak of lung illnesses. Those who use e-cigarette products are urged not to buy them off the street, modify them, or add any substances to the products that are not intended by the manufacturer.