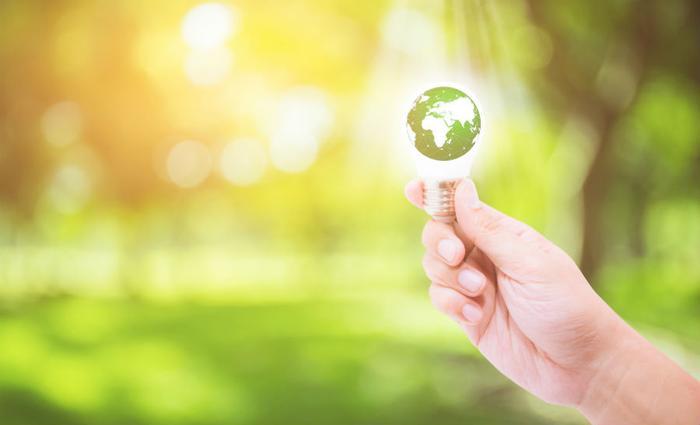 The Trump administration on Wednesday finalized its rollback of requirements for more energy-efficient lightbulbs. Wednesday's filing by the Department of Energy (DOE) would prevent a set of efficiency requirements from taking effect in January 2020. 
The requirements would have applied to about half of the 6 billion light bulbs used in the nation and "would have avoided millions of tons of carbon dioxide emissions into the atmosphere," according to CNBC. 
Opponents of the rule change say undoing the Bush-era requirements -- which were approved by a bipartisan Congress in 2007 and aimed to phase out inefficient bulbs -- could speed up global warming by increasing greenhouse gas emissions. 
However, the DOE claims the change won't have significant repercussions since it will only impact a small percentage of the lighting market. 
"A more strict standard would only affect a small slice of the market," a DOE official told reporters. "This is not a rule that radically affects the lighting market overall."
The bulbs that would be affected by the change include decorative globes in bathrooms, candle-shaped lights, three-way lightbulbs, and reflector bulbs. If the rule change goes into effect in January as planned, the efficiency requirements for those four categories of bulbs would be eliminated. 
Consumers could pay more
Consumer groups have estimated that less efficient bulbs will also lead to higher annual energy costs for U.S. consumers. 
"The Energy Department flat out got it wrong today," said Jason Hartke, the president of the Alliance to Save Energy, a group representing industrial, technological, and clean energy companies. 
"Instead of moving us forward, this rule will keep more energy-wasting bulbs on store shelves and saddle the average American household with about $100 in unnecessary energy costs every year. At a time when we need to take aggressive steps to reduce greenhouse gas emissions, this is an unforced error," Hartke said.
The changes are likely to face opposition in the coming months.  
"We will explore all options, including litigation, to stop this completely misguided and unlawful action," Noah Horowitz, director of the Center for Energy Efficiency Standards at the Natural Resources Defense Council, said in a statement.
"Today's action sets the United States up to become the world's dumping ground for the inefficient incandescent and halogen bulbs being phased out around the world. Given the worsening climate crisis, this is no time to significantly increase pollution and consumer energy bills just so a few lighting companies can make more money selling inefficient bulbs."