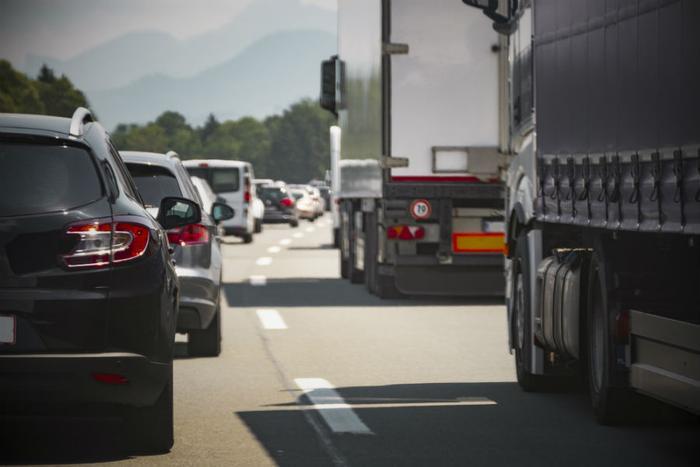 The Trump administration looks to be abandoning its plan to freeze the fuel efficiency standards of cars at 2020 levels and may instead push for an increase in fuel efficiency standards, The Wall Street Journal reported. 
Citing sources familiar with the matter, the Journal said the White House is now considering requiring a 1.5 percent annual increase in fuel efficiency instead of the 5 percent increase called for under Obama-era rules.
Back in September, Trump announced that he was revoking California's ability to set its own emissions standards for vehicles. California and the leaders of more than two dozen other states have already sued over the decision. 
However, General Motors, Toyota, and Fiat Chrysler agreed over the summer to get on board with the administration's policy after being called to the White House to discuss the matter. 
Carmakers divided on the issue
Earlier this week, the four automakers filed a lawsuit reiterating that they are siding with Trump and backing the claim that he is allowed to block states from setting their own emissions standards.
Trump expressed his gratitude to the automakers on Twitter, thanking them for "standing with us for Better, Cheaper, Safer Cars for Americans." He added that "California has treated the Auto Industry very poorly for many years, harming Workers and Consumers. We are fixing this problem!" 
The automakers that have sided with California in the debate over efficiency standards are Ford, Honda, BMW, and Volkswagen.
Trump's rumored new plan to back away from the plan leaves the automakers that have sided with him "in a lurch" because they have "squandered a lot of goodwill and damaged their reputations without getting what Trump promised," The Verge noted. 
The administration's change of plans -- which is expected to be announced by the end of the year -- is said to involve a 1.5 percent increase in fuel efficiency every year "using an industry measure that takes both gas mileage and emissions reductions into account," the Journal said.