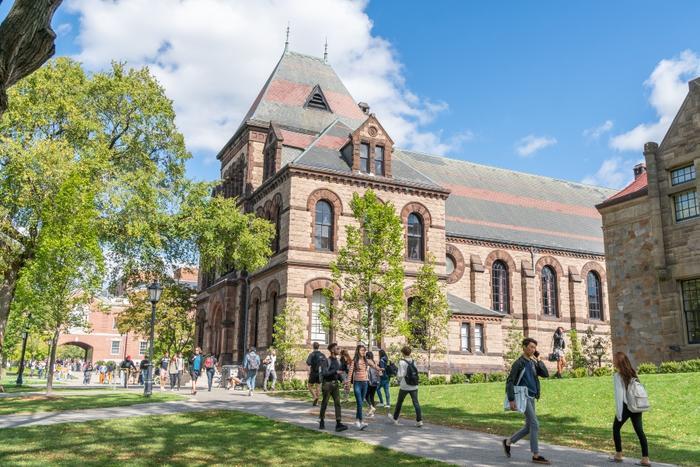 The Trump administration has rescinded its initial guidance barring international students from staying at their university during the fall semester if their school transitions to online-only courses. 
Under rules issued last week by the U.S. Immigration and Customs Enforcement (ICE), foreign students pursuing a degree in the United States would have had to leave their school or risk deportation in cases where the university adopted an online-only education model in light of pandemic-related health concerns. 
University officials and tech companies immediately expressed outrage at the new policy, saying it would harm the economy by stripping U.S. schools of these students' tuition money. Tech companies argued that the policy would stifle innovation, and lawmakers said the rule would compromise the health and safety of students. 
"These students contribute substantially to the U.S. economy when they are resident in the United States," Facebook, Google, Microsoft, and other companies said in a brief Monday.
"America's future competitiveness depends on attracting and retaining talented international students," the companies said, adding that people who come to the U.S. as international students are "also essential to educating the next generation of inventors." 
The rule was also opposed by attorneys-general from 17 states and the District of Columbia, who had sued the Department of Homeland Security over the controversial rule.
Tuesday's decision resolves the lawsuit filed by Harvard and the Massachusetts Institute of Technology. 
The announcement was made at a hearing with U.S. District Judge Allison D. Burroughs. The judge said the administration had agreed to "return to the status quo," without offering further explanation. 
Returning to "the status quo" means international students will be allowed to continue attending all classes online during the pandemic if their school opts to switch to that model.