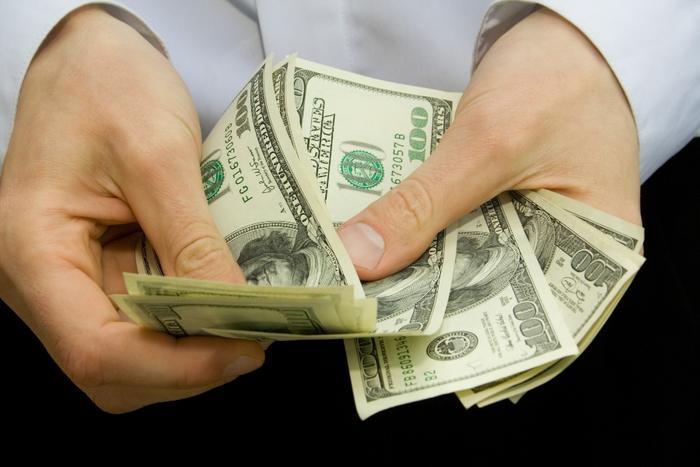 The Trump administration has issued an update on the second round of Paycheck Protection Program (PPP) small business loans, saying the process is moving faster and more smoothly than the first round, authorized under the CARES Act.
The first $350 billion in loans to small businesses that pledged not to lay off workers was exhausted in less than a week, with many small "Main Street" businesses complaining that the money was gone before they could submit applications.
It was later revealed that several large, publicly traded companies took advantage of a loophole to get loans. Shake Shack received $10 million while Ruth's Chris Steakhouse received $20 million. Both companies returned the money.
In a joint statement issued Sunday, Treasury Secretary Steven Mnuchin and Small Business Administration (SBA) Administrator Jovita Carranza said lending of the second round of funds began April 27. Since then, 2.2 million loans have been made to small businesses. That's more than the number of loans made in the first round, suggesting the loans were smaller and went to smaller enterprises.
"Notably, the average loan size in Round 2 is $79,000, yet another indicator that the program is broadly based and assisting the smallest of small businesses," the two officials said.
Smaller lenders making loans
According to the update, nearly a half-million loans were made by small lenders, with less than $1 billion in assets. Some types of lenders included community development financial institutions, certified development companies, microlenders, farm credit lending institutions, and FinTechs.  
More than 850,000 loans—about one third of the 2.2 million loans—were made by lenders with $10 billion in assets or less. Going back to April 3, when the PPP began,  the SBA has processed over 3.8 million loans for more than half a trillion dollars of economic support. 
"SBA systems are processing loans so lenders can disburse funds quickly," the two officials said in their statement. "We encourage all eligible lenders to participate and all eligible borrowers that need this assistance to work with an approved lender to apply."
Twin goals
The program has two goals -- to keep businesses solvent during the more than six-week long shutdown and to keep workers earning paychecks. One feature of the program is the forgiveness of a portion of the loan if, at the end of the loan's term, the business has not furloughed employees.
Congressional leaders are now drawing up plans for a third round of stimulus payments, and it may be harder to keep big businesses from lining up for cash. The Wall Street Journal reports that lobbyists for a wide range of interests -- from business associations to non-profits -- are making their case for a piece of the third, and perhaps final, aid package.