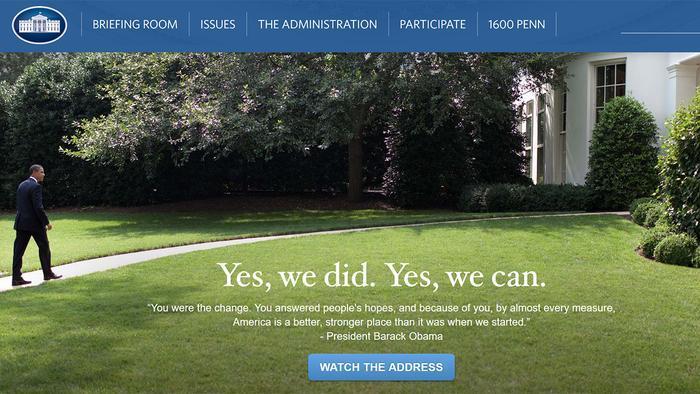 Start the clock. It's Day One of the Donald J. Trump Administration. As the oath of office was recited on a typically dreary Washington morning -- rain, clouds, fog -- Republicans for the first time in years had control of the White House and both houses of Congress.
Eight years ago, Barack Obama was inaugurated on a promise of hope. Today, Trump has promised change -- more jobs, less regulation, a more assertive foreign policy.
It's the "less regulation" part that may get tricky for consumers. In campaign remarks and tweets, Trump and his allies have taken aim at a number of regulations that are supposed to be consumer protection measures but that are fervently disliked by the corporations whose activities they sometimes inhibit. 
A few prime examples include:
The Consumer Financial Protection Bureau. Trump himself has not said much about this, but lobbyists for car dealers, payday lenders, and other financial service providers have vowed to gut the agency.
Created early in the Obama Administration, the CFPB has sued a long list of companies that it says gouged and mistreated consumers, including Wells Fargo, major student loan companies, and car dealers.
The CFPB is unique among agencies in that it has a single director who cannot be removed except under extreme circumstances. More common are commissions like the Federal Trade and Federal Communications Commissions, which have several commissioners who are appointed by the president and serve more or less at his pleasure. If they can't eliminate the entire agency, critics would like to decapitate it and remove its hard-charging director, Richard Cordray.
Effect on consumers: Higher interest rates and fees, fewer protections regarding disclosures, a return to the free-wheeling days that preceded the Financial Crisis.
Among Trump's likely early financial  targets are new rules affecting the multitrillion-dollar retirement-savings industry. The new "fiduciary" rules require financial advisors to act with their client's best interests in mind, rather than putting their own sales goals first. The rules are set to take effect in about six months unless Trump can short-circuit them.
Effect on consumers: Fewer protections against overly enthusiastic sales of annuities, mutual funds, and other financial products, possibly leading to higher fees and lower returns.
The Federal Communications Commission. Trump has expressed disdain for the "net neutrality" rules championed by outgoing FCC Chairman Charles Wheeler and adopted last year at the urging of the Obama White House. Trump's appointee to chair the FCC is likely to repeal them.
Effect on consumers: Repealing the rules could allow broadband carriers to favor their programs and services over those of their internet competitors. 
The FCC, along with other federal agencies, is also weighing the proposed $85 billion merger of AT&T; and Time Warner, a deal Trump has promised to block.
Effect on consumers: Hard to say. Most may not notice.
The Environmental Protection Agency. For a guy from Queens, Trump sure does like coal. He has pledged to roll back restrictions on mining and burning coal to generate electricity. He has also pledged to trash most other climate-change provisions enacted during the second half of the Obama Administration.
Effect on consumers: A reversal in the trend towards clean energy, which itself produces many high-paying jobs. More pollution, adverse health effects. 
Automakers are hoping Trump will ease up on mileage standards, although last-minute moves by the Obamaites have locked in tough goals that won't be easy to undo.
Effect on consumers: Allowing less efficient cars and trucks would cost consumers at the pump and might not save them much when buying or leasing a car. 
Automobile Safety. Trump hasn't said much about this, but the federal government has played an increasingly active role in policing the safety of cars and other vehicles. Most recently, the National Highway Traffic Safety Administration stepped up safety recalls and imposed heavy fines on manufacturers while also developing new rules for self-driving cars.
Trump's Transportation Secretary-designate Elaine Chao hasn't said much about this either, preferring to talk about "infrastructure," which in Washington terms means the concrete and asphalt lobby.
Effect on consumers: Better bridges and highways would be nice but smart self-driving cars could get more miles out of existing infrastructure, many experts think.
Healthcare.  Perhaps Trump's signature pledge is the repeal of the Affordable Care Act, also known as Obamacare. This is already underway but isn't likely to happen as fast as some might hope, mostly because no one quite knows what to do with the millions of people who rely on it for their health insurance.
Effect on consumers: Uncertainty bordering on financial ruin for those unlucky enough to contract a serious illness or disability. Lack of health insurance also inhibits entrepreneurs, who are reluctant to quit their day job to start a new business and leave their families unprotected.
On the other hand, Trump may actually come up with something better. He recently proclaimed that "everyone" should be covered. If he finds a way to do that, even Obama has said he would support it.
Trump has also said drug prices are too high and has vowed to do something about it. He hasn't said just what it will be.
Effect on consumers: Lower drug prices are an urgent necessity, especially for seniors and those with chronic conditions and orphan diseases. Anything Trump can do in this department will be a plus. 
Day Two
To be quite honest, this story is just your typical Washington thumb-sucker, something that fills up space on a day when nothing much is really happening beyond ceremonies, speechifying, and arm-waving.
Donald Trump's election, we're told, was partly a reaction against just such drivel so in the interests of public service and self-preservation we'll stop here and wait for Day Two to dawn. 
That's when things should really start to happen. Maybe.