---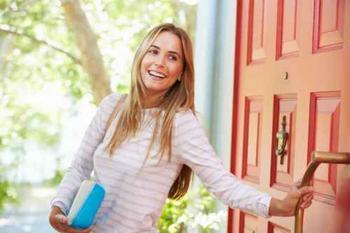 Those who live in major cities and use public transportation to get to work may desire more in an apartment than high ceilings or an open concept kitchen.
For commuters, the amount of time it takes to get to work is a major factor to consider when apartment hunting. Living close to public transit, however, can help minimize the hassle of getting to and from work or school.
To keep commutes short and renters happy, Trulia recently rolled out a new filter called Rent Near Transit. The feature will allow prospective renters to see median prices of apartments within a 15 minute walk of their preferred transit station.
No need for maps
With the addition of new filter, Trulia hopes to eliminate the need for users to open a new tab to see what Google Maps has to say about a potential apartment's proximity to the Metro, BART, Subway, or other mode of public transit.
"By combining rental listings with transit lines, Rent Near Transit filters out listings that are not convenient for a renter, so they can move fast in finding their next perfect home," Yardley Ip, general manager of Trulia Rentals, said in a statement.
Available in six cities
The feature is currently available in six US cities: New York, San Francisco, D.C., Philadelphia, Chicago, and Boston. But if your city didn't make the short list of cities with a high concentration of commuters, don't fret; Trulia plans to add more soon.
Deciding which cities to add next will be largely dependent on data, Trulia tells the Next Web. The site will be comparing transit-friendly cities versus driver-friendly cities to determine which locations would benefit from the tool. But not every transit-friendly city will make the cut.
St. Louis, for example, is considered a transit friendly city. However, Trulia decided the feature would not be useful in this city as 9 to 5 shifts aren't as popular, therefore transit congestion isn't generally as bad.
The new feature is available for web and desktop.
---