---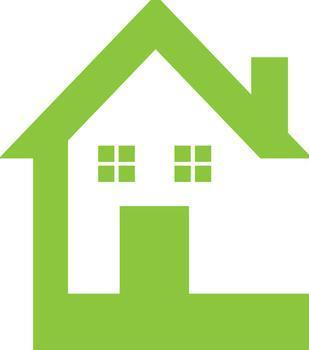 At the mid-point of 2017, analysts at real estate marketplace Trulia paint a grim picture for first-time homebuyers, as prices continue to rise and inventories of available homes shrink.
In a report, the Trulia analysts also make this interesting point: rising prices are making the housing shortage worse, and this is hitting first-time homebuyers especially hard.
If you are a first-time homebuyer, it stands to reason that you are currently renting. With rents also rising dramatically, that makes it that much harder to save for a down payment.
Once you have the down payment in hand, the next problem is finding a house. The Trulia report says in markets where prices have risen fastest, inventory levels have fallen fastest.
Fewer starter homes
And while inventory levels are down nationwide, Trulia reports levels have fallen the most in the starter home category, favored by most first-time buyers.
The number of starter homes on the market dropped by 8.7% in the first quarter of 2017. The percentage of starter homes on the market went from 26.1% to 25.9%. If you are looking for a starter home, Trulia says you will have to pay 2.9% more of your income towards a home purchase than last year.
Between April and June, the number of available homes in all categories fell 8.9% nationally year-over-year. Inventory levels have shrunk for a record nine straight quarters and are 20% lower than they were five years ago.
"As inventory continues shrink, the few homes that are available are flying off the market within a couple of months," said Trulia Chief Economists Ralph McLaughlin. "In the tightest markets in California, only one in four homes are still on the market after two months. Clearly, this spring is not bringing the inventory relief buyers so desperately need."
Growing unaffordability
This trend is hitting first-time buyers especially hard. The drop in starter and trade-up home inventory is pushing prices higher, and in some cases that's making a home unaffordable for some buyers.
The reason for the shrinking inventory is not a simple one. On one hand, home builders simply aren't producing enough new starter homes to meet demand. More expensive homes, in the move-up and premium categories, provide a higher profit margin so in many cases, that's what gets built.
Trulia also says there is evidence that investors who purchased much of the foreclosure inventory after the housing crash have effectively removed it from the marketplace, converting it to rental housing.
What to do
McLaughlin says that means buyers in today's market must be nimble. They need to work with a good real estate agent and get pre-approved for a mortgage, so they know their price range.
When they find a house they like, they need to move fast, be flexible with sellers' timelines, and be prepared to make multiple offers.
Thanks
Keep an eye on your inbox, the lastest consumer news is on it's way!
Unsubscribe easily whenever you want
---