---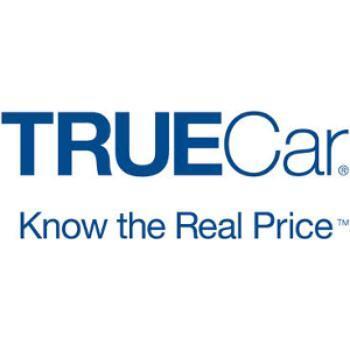 TrueCar.com is a negotiation-free car-buying platform that, if it can get out of first gear, could do to the car business what Amazon has done to just about every other business. And the $30 million infusion it just got from Internet pioneer Paul Allen may be just the tiger in the tank that enables it to do that.
TrueCar announced today that it has raised $30 million from Allen's Vulcan Capital and said it will use the funds to fuel market expansion, invest in product development and further build the TrueCar.com brand.
"The Vulcan Capital investment supports TrueCar.com's mission to bring truth and transparency to automotive retail and provides us with the capital necessary to grow the business and develop better products for consumers and dealers," said Scott Painter, Founder and CEO at TrueCar.com.
TrueCar.com empowers car buyers by giving them transparent insight into what others actually paid, upfront pricing information, a guaranteed savings certificate and a connection to a trusted TrueCar Certified Dealer to seamlessly complete the car purchase.
Dealers pay a monthly subscription to be part of TrueCar and, while some have embraced the program because it helps gets cars rolling off the lot, others have resisted, fearing their profit margins will be eroded.
$3,000 savings claimed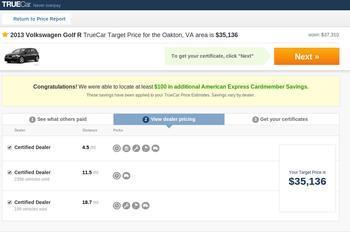 Over the past year, the TrueCar.com experience has enabled TrueCar.com users to save, on average, over $3,000 off of MSRP, the company said. TrueCar.com users and its Certified Dealers have completed over 1 million automobile transactions since inception, and nearly 400,000 this year alone. TrueCar.com works with nearly 7,000 new car franchises and independent dealers operating in all 50 states and the District of Columbia. Last month, TrueCar.com users accounted for approximately 2.3% of all new car sales in the US.
TrueCar.com's nationwide network of TrueCar Certified Dealers is unique within the retail automotive industry because they are willing to provide upfront pricing information and guaranteed savings, where available, as a way of establishing trust with today's car buyers.
"We believe TrueCar.com's negotiation-free car buying platform has demonstrated significant traction in changing the way consumers behave in one of the largest segments of the economy," said Abhishek Agrawal, Managing Director at Vulcan Capital. "Moreover, this remarkable business model has delivered huge value and significant savings to consumers."
---