---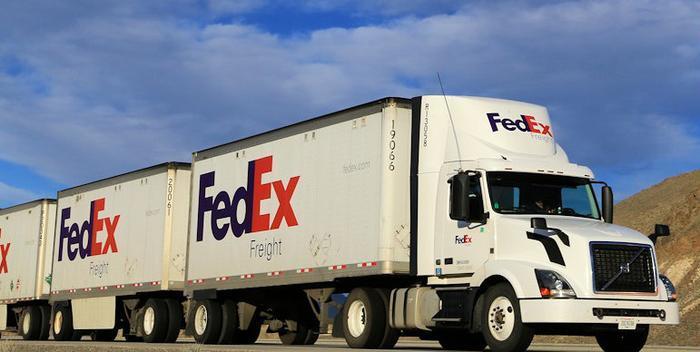 It's that most wonderful time of the year -- the time when Congress stuffs its omnibus spending deal with pet projects to make the home folks swoon and givebacks to keep the lobbyists and big contributors happy.
This year the stuffing includes a large dose of big long trucks -- specifically double 33-foot trailers. Throw in the tractor and you have nearly 90 feet of steel rolling down the nation's highways.
Not everyone thinks this is a great idea, but it's being discussed behind closed doors on Capitol Hill, as favors and trades are bandied around secretly by lawmakers not eager to let the voters see the sausage-making in progress.
A coalition of highway safety advocates isn't letting the super-long truck issue slide through unnoticed, however.
"A major national policy change to allow double 33' trailer trucks on our nation's highways being pushed by a few select trucking companies would override states' rights, jeopardize safety and damage our nation's already-crumbling infrastructure," a coalition of safety advocates wrote on Friday to the GOP and Democratic leaders of the House and Senate Appropriations committees.
FedEx & UPS
The proposal has been floating around since at least last year, when Henry Maier, CEO of FedEx Ground, testified before a Congressional committee that the new 33-foot trailer combination would be environmentally friendly since it would reduce the total number of truck trips.
Maier said the longer trucks would lead to 1.8 billion fewer miles driven, more than 300 million gallons of gasoline saved, and $2.6 billion in reduced costs annually in the trucking industry. 
In their letter, the safety and consumer groups note that the Senate has twice killed the measure and blames FedEx, UPS, and other large trucking companies for trying to slip it through as a last-minute addition to the spending bill.
"The public strongly opposes allowing oversized trucks on our roads and highways," the safety advocates said, citing an independent public opinion poll by ORC International conducted last month that found that more than 3 out of 4 Americans (77%) opposed "Double 33s."
Senators Roger Wicker (R-Miss.) and Dianne Feinstein (D-Calif.) would require the U.S. Department of Transportation (DOT) to study the safety of Double 33s and the safety advocates say that study should be authorized and completed before Congress seriously considers allowing longer trucks on the road.
Driver fatigue
The letter also warns against increasing allowable driving hours for truckers from 70 to 82 hours per week and argues that 80% of respondents to a Lake Research Partners poll opposed longer hours for truckers.
"Truck driver fatigue is a major safety problem that has severe consequences as demonstrated by crashes such as the one that killed comedian James McNair and seriously injured Tracy Morgan," the letter said.
Among those signing the letter were Jacqueline Gillan, President, Advocates for Highway and Auto Safety; Clarence Ditlow, Executive Director, Center for Auto Safety; and Joan Claybrook, former administrator of the National Highway Traffic Safety Administration.
---