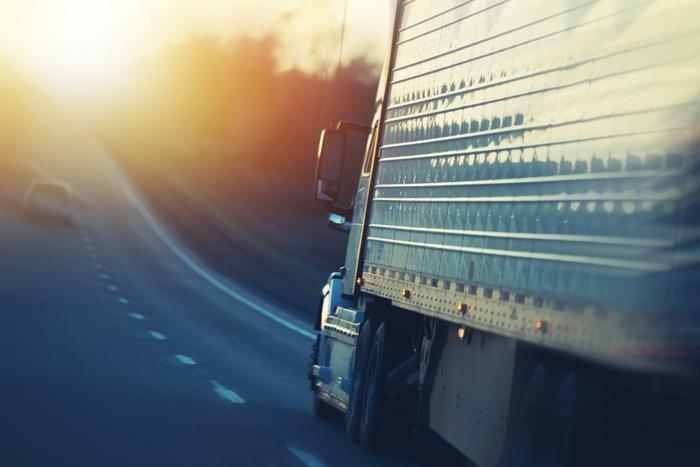 For years the inflation rate has remained low, in part because the internet and global economy have vastly expanded the production system. There are plenty of "things" for consumers to buy, so the price hasn't gone up much.
But what if it costs more to get those "things" from the factory to consumers? Might that not make their price go up?
That's a question economists are asking as trucking companies find it harder to hire and retain drivers and are having to pay increasingly high salaries and bonuses to do so.
The government's Producer Price Index (PPI), which tracks inflation at the production level, shows transportation and warehousing costs are up 6.8 percent in the last 12 months. Not all of that is higher trucking costs but it's likely those higher costs are a significant contributing factor.
Walmart drivers earning more
Walmart, which makes its living on low prices of the things it sells, has recently been forced to raise the pay of its truck drivers to keep its truck rolling. Walmart drivers make about $86,000 a year their first year on the job. At the beginning of 2019, the retailer announced that its fleet drivers will get a penny more a mile plus an extra $1 each time they drop off their trailer at a designated location. That extra penny adds up to nearly $1,500 a year.
This issue hasn't popped up overnight. Nearly a year ago, CNBC reported that demand for 18-wheelers was skyrocketing, a sign that inflationary pressures could be building in the supply chain.
"It's an indication that there's capacity pressure in the marketplace, that brokers are searching more and posting more in order to find a truck," Peggy Dorf, market analyst at DAT told the network last May. "This is an indicator that pressure is much higher than it was a year ago."
When trucking companies have to pay their drivers more, they normally pass that along to their customers, who in turn usually pass the higher costs along to consumers. According to a report from Bloomberg News, that appears to be happening now.
More expensive Big Macs?
The Bloomberg report suggests McDonald's may soon be raising its prices because its distributor, Martin-Brower Co. recently raised its shipping fees. The report also says Procter & Gamble, Hasbro, and Church & Dwight are also facing higher trucking costs.
Despite its solid pay and benefits, the romance of the open road is not drawing as many drivers as it once did, in part because millennials don't want to do it. Trucking companies have responded with more aggressive recruitment efforts, including trying to lure more women, who currently make up a small portion of the nation's truck drivers.
Bob Costella, chief economist at the American Trucking Association, says driver pay and perks are likely to keep increasing for the foreseeable future as a growing economy increases the demand for trucking services.