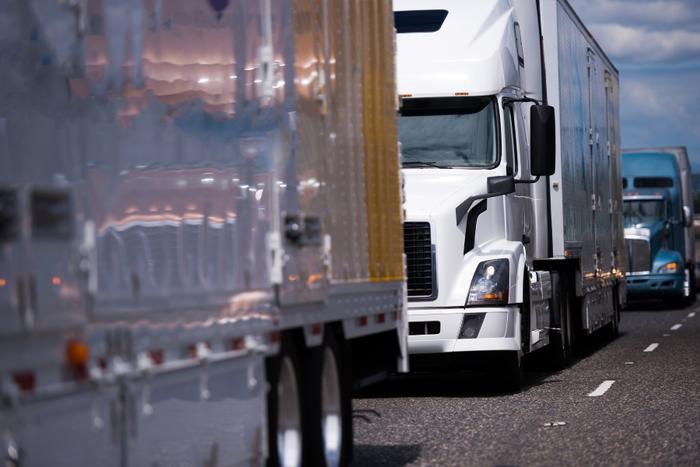 We've seen the footage of supermarket shelves picked clean of toilet paper, bleach, and cleaning supplies over the last month as panicky consumers stocked up.
The job of restocking those shelves has fallen to an army of grocery workers who report in each day, despite their fears of being exposed to the coronavirus (COVID-19). Backing them up is an army of truck drivers transporting food and other essential items.
Both armies are beginning to show signs of strain in the battle against the coronavirus, with America's food supply chain in the balance.
The Owner-Operator Independent Drivers Association, the trade group representing independent truck drivers, has gone public with an appeal for help. In a letter to the White House, Todd Spencer, the group's CEO, said his members are exposed to COVID-19 every day because of their jobs.
"They don't have access to PPE or any practical means to know when they may be falling ill or any practical solution if they need treatment or self-isolation," Spencer wrote. "Access to testing must be available where they are, particularly on busy truck routes. And testing must show results in hours, not days."
The group also wants a way to respond to truck drivers when they test positive for the virus. Spencer suggested infected drivers could be treated and quarantined at motels along their routes.
"Right now professional drivers are busting their butts to care for the nation," Spencer wrote. "Their hard work and personal sacrifice should not include their health or even their lives if at all possible or preventable."
Threat to the supply chain
Without help, Spencer warned that many drivers might park their trucks when word spreads that more of them are testing positive. That, he warns, could threaten the nation's vital food supply chain.
On the same day the letter was sent, the Federal Highway Administration issued a notice to states that they have wide leeway in enforcing federal prohibitions against commercial activity at highway rest areas. It suggested that allowing food trucks to set up in rest areas could be a helpful step in assisting commercial truck drivers.
"If a state determines that permitting food trucks to operate and sell food in any designated federally funded Interstate Highway rest areas is necessary to support interstate commercial truck drivers, FHWA will refrain from taking any remedial action under the Federal-aid highway program against that state," the notice declared.