---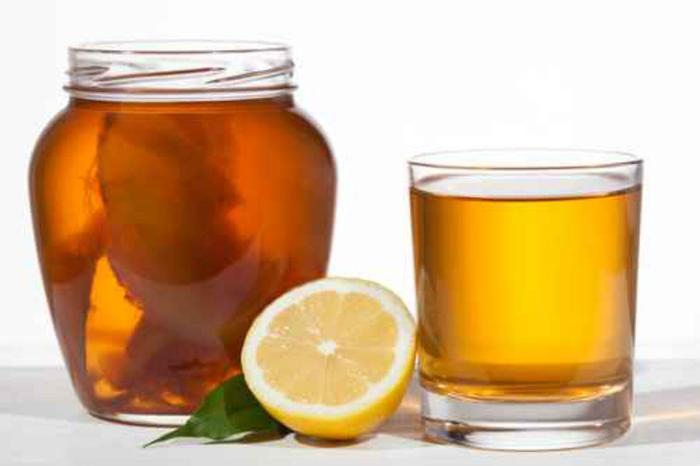 Fermented tea drink Kombucha -- said to aid digestion and gut health -- has been shown to include higher than regulation levels of alcohol. At 0.5%, the probiotic brew crosses the dividing line between alcoholic and non-alcoholic, causing federal regulators to begin sending warning letters to some kombucha companies.
Kombucha is produced by way of fermentation and undergoes secondary fermentation even after the bottle has been shipped -- meaning that the trace levels of alcohol can multiply to much higher levels.
"Nobody's saying, 'let me get a six-pack of kombucha and get wasted tonight,' '' said Hannah Crum, president of Kombucha Brewers International -- but authorities maintain that warning labels must be enforced.
More than just a number
0.5% may seem like a tedious amount to worry about, but the issue is complex.  Those who cannot drink because of health or religious reasons, for instance, deserve to know what they're drinking. Other factors -- like minimum age requirements, special taxes, and other regulations governing alcoholic beverages -- also come into play.
"If this category is going to grow from toddler to grown up, it has got to provide transparency [in labeling]," says Bill Moses, chief executive of California-based kombucha brewer KeVita Inc.
The drink is cloudy, but its popularity is clear
Kombucha sales have soared in recent years, likely in conjunction with the nation's growing infatuation with health and wellness. Sales of the beverage totaled $529 million last year, up from $128 million in 2009.
With sales continuing to trend upward, it is important that warning labels are as accurate as possible.
"What we're concerned about," says Alcohol bureau spokesman Tom Hogue, "is that when a consumer picks up a product, they know the product is alcoholic."
Companies can be fined up to $11,000 a day for exceeding the alcohol limit.
---