---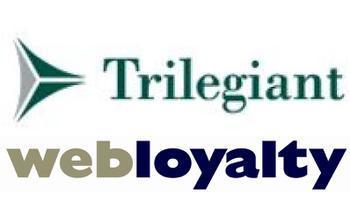 A family of companies that specialize in "negative option" marketing has agreed to pay $30 million to settle allegations that they misled consumers and trapped them into paying for services they didn't want and, in some cases, didn't know they had ordered.
The attorneys general of 45 states and the District of Columbia reached the settlement with Connecticut-based Affinion, and its subsidiaries Trilegiant and Webloyalty, which will pay over $30 million to settle allegations that they misled consumers.
Affinion and its subsidiaries run multiple discount clubs and membership programs offering a variety of services such as credit monitoring, roadside assistance, and discounted travel. Affinion markets these programs through a series of agreements with "marketing partners" that present these programs to consumers, often immediately after the consumer has engaged in a transaction with that partner. Affinion charges a monthly fee. which continues until the consumers affirmatively cancel.
This is what is known in marketing circles as a "negative option" or, as Mark Huffman put it in a 2005 ConsumerAffairs story: "Negative Option: When No Means Yes."
Negative option
"Simply put, negative option turns the sales transaction around. Instead of the merchant having to 'sell' you a product or service, it starts with the assumption that you've already bought it. Its up to you, the consumer, to contact the merchant and cancel the order if you don't want to complete the transaction," Huffman wrote.
The practice has been hugely profitable but also highly controversial and has resulted in a steady stream of class action lawsuits and actions by various state and federal agencies.
A 2011 class action charged that Danielle Stryker of Winchester, Va., who was 15 years old at the time, wound up inadvertently signing up for a "membership" that cost her $12 a month, even though she did not intend to sign up for it, had no use for it and never used it.
Danielle's suit charged that the business practice at issue is "as simple as it is deceptive and devious" and is used on a wide network of Web sites that subscribe to Webloyalty's e-commerce services.
In Danielle's case, she was on the Woman Within site looking for a gift for her mom when a pop-up offered her a $10 discount on her next purchase. When Danielle filled out the form, her credit card number and other information were transferred to Shopper Discounts, which began charging her $12 a month, supposedly as part of a 30-day trial.
Stryker said she did not discover the charge on her debit card until $168 had been taken from her account. The suit says Webloyalty failed to refund the payments, even after being informed via an affidavit that Stryker was a minor and thus unable to enter into a legally-binding agreement.
Largest penalty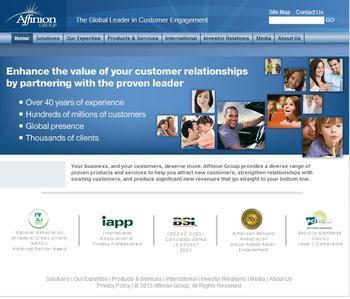 Today's settlement is thought to be the largest action aimed at reining in negative option sschemes.
The agreement includes several changes to Affinion's business model, including requirements that Affinion provide "clear and conspicuous" information to consumers after enrollment regarding their membership, periodic reminders of their enrollment, and of changes to Affinion's cancellation practices. Further, Affinion is prohibited from any activities that enroll consumers in membership programs without express authorization.
Affinion is establishing a fund of approximately $19 million to provide refunds to some consumers who received unauthorized charges for Affinion's programs. Consumers who believe they were improperly charged by Affinion, Trilegiant, or Webloyalty should contact their state's attorney general if they are in one of the states participating in the settlement (full list below).
You can find the contact information simply by going to a search engine and typing "[state name] attorney general."
Consumers should check their credit card and bank account statements for the names of Affinion's membership programs, as often that is how the company's charges appear on their bills. A complete list of Affinion's membership programs is available on the Nevada attorney general's site.
States participating
The states included in the settlement are Alabama, Alaska, Arizona, Arkansas, California, Colorado, Connecticut, Delaware, Florida, Georgia, Idaho, Illinois, Indiana, Iowa, Kansas, Kentucky, Louisiana, Maine, Maryland, Michigan, Minnesota, Mississippi, Missouri, Montana, Nebraska, Nevada, New Hampshire, New Jersey, New Mexico, North Carolina, North Dakota, Ohio, Oklahoma, Oregon, Pennsylvania, Rhode Island, South Dakota, Tennessee, Texas, Utah, Vermont, Virginia, Washington, West Virginia, Wisconsin, Wyoming, and the District of Columbia. The states that led the investigation were California, Texas, Tennessee, Iowa, Vermont, Washington, Oregon, Maine, and Illinois.
---