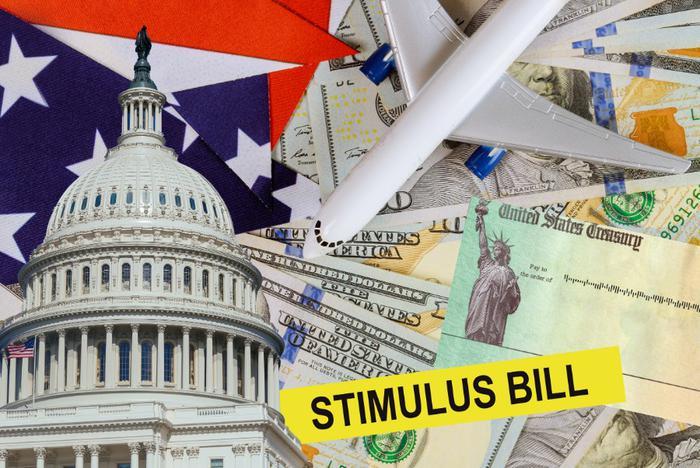 On Thursday, Treasury Secretary Steven Mnuchin said the Republican plan for federal unemployment assistance amid the pandemic will be based on 70 percent wage replacement. 
"We want to make sure that the people that are out there that can't find jobs do get a reasonable wage replacement," Mnuchin told CNBC. "It will be based on approximately 70% wage replacement." 
Mnuchin added that lawmakers are still trying to determine the fate of the $600 weekly payment the CARES Act provides to the unemployed. The payments will at least temporarily expire at the end of July. Mnuchin noted that President Trump and his administration has pushed not to extend the payment beyond the end of the month. 
"We're not going to continue it in its current form because we're not going to pay people more money to stay at home than work," Mnuchin said. 
Sources told CNBC Wednesday that Republican lawmakers were considering reducing the payment from $600 to $100 a week through the rest of the year, but nothing has been decided yet. 
Republican provisions 
COVID-19 cases are climbing across the country, with nearly 64,000 new cases reported in the 24 hours leading up to Wednesday, according to data compiled by Johns Hopkins University.  The total number of cases in the U.S. is approaching 4 million. In light of the surge in cases, some areas are pausing or reversing reopening plans. 
House Majority Leader Steny Hoyer (D - Maryland) said 70 percent wage replacement is not "the policy we ought to pursue." 
"If we're going to ratchet that down, it ought to be over time," he said, according to CNBC. But he added that "it's not a dealbreaker." 
Mnuchin said the Republican plan would also include $105 billion to help schools reopen, a targeted additional round of the Paycheck Protection Program with "second checks" for certain companies whose revenues are down more than 50 percent, and $16 billion in new funding for coronavirus testing.