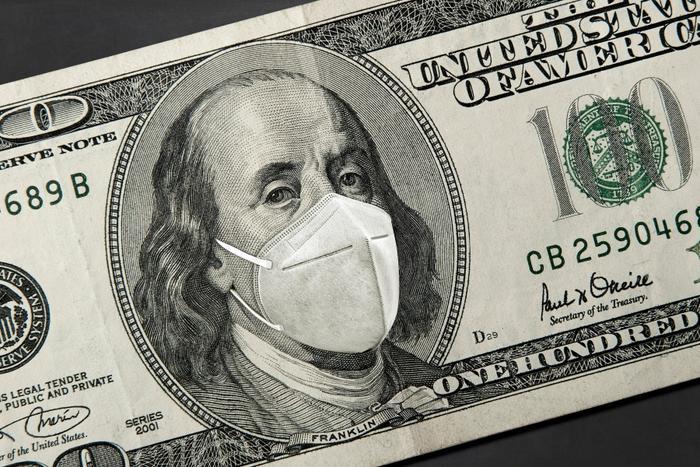 A majority of U.S. consumers and businesses are poised to receive checks from the stimulus bill passed last week, and Treasury Secretary Steven Mnuchin says some Americans could see those checks deposited into their accounts within three weeks. 
Speaking to reporters at the White House on Sunday, Mnuchin said that his "number one objective is now delivering to the American workers and American companies the needed money that will put this economy in a position where it will get through the next eight to 10 weeks."
Mnuchin said on CBS's "Face the Nation" that "within three weeks" people who have account information already on file with the IRS "will see those direct deposits into their bank accounts." He added that there will be a web-based application for individuals who don't receive money through direct deposit. 
The bill is intended to help consumers and businesses who have been affected financially by the coronavirus pandemic. After receiving bipartisan support, it was signed into law Friday. 
Experts have doubts
Under the $2 trillion package, single Americans will receive $1,200 and couples would receive $2,400 and $500 per child. The amount received will lessen in cases where individuals make more than $75,000 annually, and people making more than $99,000 per year would not be eligible to receive cash payments. 
While Mnuchin and the Trump administration have made it clear that their goal is to get money to Americans as quickly as possible, experts have expressed doubt that checks will start going out in just a few weeks. 
"Historical precedent, plus the unprecedented crisis we're in, leads me to believe May is the earliest the [Internal Revenue Service] would be able to start sending any checks," Erica York of the Tax Foundation told Fortune last week.
A tool for calculating how much you will receive from the stimulus bill can be found here.