---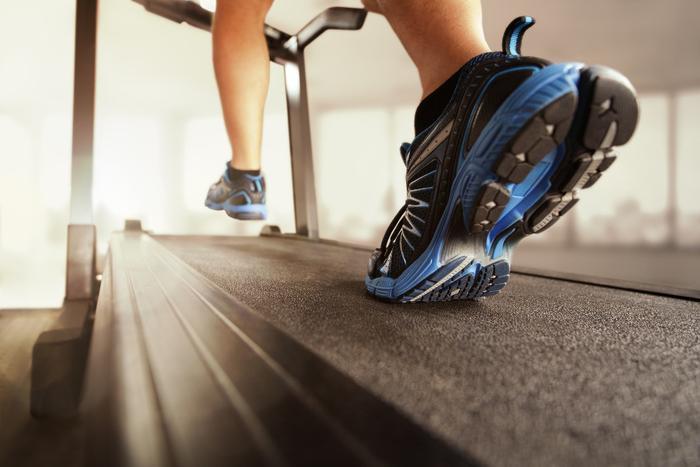 Want to know when you will die? Just hop on a treadmill and keep increasing the speed and incline.
Okay, it's not quite that simple but a group of Johns Hopkins cardiologists report that they have developed a formula estimating an individual's likelihood of dying in the next 10 years, based on his or her ability to exercise on a treadmill at an increasing speed and incline.
The researchers developed their formula after looking at data from 58,000 heart stress tests.
The Johns Hopkins cardiologists, writing in Mayo Clinic Proceedings, say this formula advances doctors' ability to predict mortality. Currently there are also some tests in place to do this, but they all concern patients who already have heart conditions and focus on the short-term prognosis.
FIT Treadmill Score
The new algorithm, which has been named the "FIT Treadmill Score," can project the long-term death risk in anyone based solely on treadmill exercise performance. Since millions of Americans are put through a treadmill stress test each year, the researchers suggest their new formula can provide valuable tools about their long-term health.
"The notion that being in good physical shape portends lower death risk is by no means new, but we wanted to quantify that risk precisely by age, gender and fitness level, and do so with an elegantly simple equation that requires no additional fancy testing beyond the standard stress test," said lead investigator Dr. Haitham Ahmed, a cardiology fellow at the Johns Hopkins University School of Medicine.
The formula also factors in peak heart rate reached during intense exercise and gauges how much energy the body uses during exercise. More vigorous activities require higher energy output, better exercise tolerance and a higher fitness level. Walking requires about a quarter of the fitness level as running.
"The FIT Treadmill Score is easy to calculate and costs nothing beyond the cost of the treadmill test itself," said senior study author Dr. Michael Blaha, director of clinical research at the Johns Hopkins Ciccarone Center for the Prevention of Heart Disease. "We hope the score will become a mainstay in cardiologists and primary clinicians' offices as a meaningful way to illustrate risk among those who undergo cardiac stress testing and propel people with poor results to become more physically active."
Death risk
But where does the risk of death come in? The formula establishes a scale for how well individuals tolerate the stress of the exercise. They then analyzed the data from nearly 60,000 heart patients who had gone through standard stress tests between 1991 and 2009.
Scores ranged from negative 200 on the scale to positive 200, with those above 0 having lower risk of dying and those in the negative range facing highest risk of dying.
Test subjects who scored 100 or higher had only a 2% risk of dying over the next 10 years, while those with scores between 0 and 100 faced a 3% death risk over the same period.
But people with scores between negative 100 and 0 had an 11% risk of dying in the next 10 years. If your score fell between negative 100 and negative 200, your chance of not living out the next 10 years was 38%.
---