---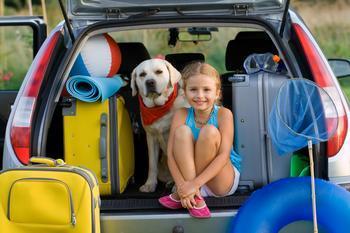 If you have a dog and you plan a vacation, or even a trip to visit the in-laws, you either have to make arrangements for your pet or bring him along.
While you might not look forward to a journey with your dog, it's a lot easier today than it once was, and can even be rewarding. But there are a number of things you need to consider.
First, make sure your pet has a sturdy collar with complete identification, in case she wanders off during the trip. The telephone number on the collar should be your cellphone number. It won't do you or your dog much good if the person that finds her calls your home number.
Next, think about how you're going to get there. Most people who travel with their dog go by car but it's not impossible to travel by air. The problem here is that pet policies vary widely among airlines.
Flying with your dog
American Airlines allows crated dogs and cats to travel in the cabin of the aircraft, but allows no more than seven pets on one flight. That means it's important to make a reservation to make sure your dog is one of the seven.
American has breed restrictions on canine passengers as well.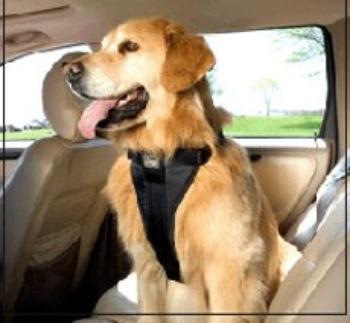 When checking in with your dog you must check in at the counter, not with a curbside attendant or self-serve kiosk. It's also a good idea to check in early, giving yourself plenty of time.
Airlines generally have tried to be more pet-friendly in recent years, but it's wise not to take anything for granted, even after a previous positive experience. Ed, of Pompano Beach, Fla., said he flew on US Airways with his dog to upstate New York last year and said they airline staff was terrific. This year's trip, he said, didn't go so well.
"This year I got to the airport at 4:00 a.m. for my flight and was told my dog was too big for the carrier," Ed writes in a ConsumerAffairs post. "Same dog (about two pounds heavier), same carrier, same flight. When I stated that there was no problem last year, the agent at the counter called in the supervisor who stated that the Humane Society would confiscate my dog and fine the airline if I was allowed on the flight with him in that carrier because he couldn't stand up or turn around."
Hitting the road
Driving, on the other hand, will probably prove to be less stressful for both you and your dog, as long as you prepare your pet for a lengthy trip in the car and make sure he's securely buckled in like the rest of the passengers. Since you'll need to make frequent stops so your dog can stretch his legs, those stops need to be figured into your scheduling.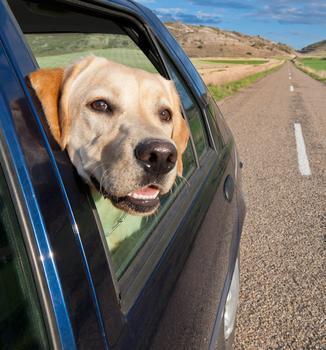 When it's time to stop for the night the good news is that more hotels these days are pet-friendly. But keep in mind some are more friendly than others. S.J., of Cathedral City, Calif., always travels with two dogs – but they aren't his pets, they're his service animals. Though he had a hard time convincing a Super 8 clerk of that.
"Checking in, I was asked if I had pets," S.J. writes. "I said no, but I have two service dogs. Person behind desk got snotty and said they are pets. I asked him if he knew about the ADA (Americans with Disability Act). He did not. I told him that service animals are not considered pets by law and he still charged us the pet fee. For those of us taking service animals when traveling, it is not a choice, but a necessity and a right."
Dog-friendly destinations
Finally, if you are planning a vacation that will include your dog, the choice of where you go can make the trip more enjoyable for all. DogFriendly.com has published a list of the top dog-friendly destinations in the U.S. and Canada.
The list includes resort hotels that have amenities like doggy room service, pet-sitting and welcome baskets for your dog.
On the list are places like Carmel City Beach, where dogs are allowed to roam off-leash on a beach with people, San Diego Dog Beach, Jekyll Island Beach in Georgia and Maryland's Assateague Island, where you may come in contact with some wild horses. Some national parks go out of their way to make dogs welcome, including Arcadia National Park, Shenandoah National Park, Yosemite and the Grand Canyon.
In many families dogs rank right up there with the kids – maybe even ahead of them on some days – so why leave them home when the family goes on vacation? Just be sure that both you and your dog are up for it. It will take some planning, and perhaps some extra patience on everyone's part.
---