---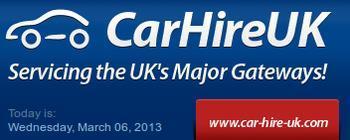 Renting a car is always a tricky proposition, thanks to fees, deposits and charges that vary from one firm to another. It's especially tricky for international travelers, who may be halfway around the world before a disputed charge comes to light.
Take Car Hire UK, a firm that seems to make a habit of hanging onto rather hefty deposits that consumers aren't unaware of and haven't authorized.
A recent customer, Martin of Hong Kong, wrote to us today about his experience with Car Hire UK. He said he rented a car over the Christmas holidays and learned later that the company had charged him a deposit of £570 (about US$858) and had kept the deposit even though he had returned the car on schedule.
"Car Hire UK's phone operative(s) are charmingly reassuring but 'don't have the authority' to do more than 'forward the matter to the accounts department,' or even to return your call or transfer you to a manager," Martin said. "In fact it's often the same guy, with an Indian accent but various very Anglo-Saxon names: 'Mark Shelton', 'Joseph', 'Stephen Nicholas', 'Alex', 'Daniel Wilkinson'."
A BBC inquiry
The BBC's Money Box program carried a report about the firm's practices in December 2011 after receiving complaints from listeners. It said that Bromley Trading Standards (the consumer protection agency for the London borough of Bromley, where Heathrow is located) was investigating but the results of any such investigation weren't reported.
In the BBC report, Maurice Goodwin, a director of the company, said he believed customers were aware of the firm's deposit system before they picked up the car: "It's in the terms and conditions, obviously they're aware of it before they book," he said.
Goodwin also contended that it's only a few customers who don't get their deposit back: "It's a small percentage who don't get their full deposit back. Obviously we only deduct for what damage they cause and which charges they incur."
Terms and conditions
Goodwin is correct in saying that the deposit is discosed in the terms and conditions, as shown on the firm's website:

However, as numerous consumers have noted in online complaints and reviews, the deposit is supposed to be returned in seven business days under normal circumstances:

Disputes over deposits obviously don't come as a surprise to the company. On its FAQ pages, one finds this clever little paragraph, which would be known in some circles as a "gotcha":

Complaints with little prospect of compensation

Should you wish to give us feedback regarding any negative service you may have experienced with your car rental, Car Hire UK kindly recommends to begin examing our terms and conditions of hire before launching your complaint. Your concern may be clarified upon renewed reading of our general terms and conditions.
Consumers beg to differ
The assurances of sales agents and the language of the terms and conditions, unfortunately, don't jibe with the experiences reported by consumers like Madeleine of Western Australia, who made a last-minute trip to England in December when her mother was taken ill.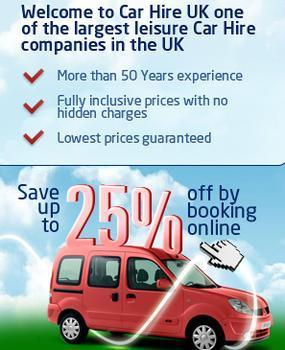 "The £570 insurance and fuel deposits amounts were never mentioned by the Car-Hire-UK operator when collecting my details and credit card information. This information is left buried at the bottom of one of the numerous documents that they bombard you with via email," she said. "I hired the vehicle from Car Hire UK from 20 - 26 December 2012. The car was returned undamaged with a full tank of petrol to the long stay car park at North terminal Gatwick airport at the correct time, on the right date.
"Eight weeks later, I am still waiting for the fuel and insurance deposit of GBP570 to be refunded to my credit card. I've sent numerous emails. ... None of my emails have been answered and I have put the whole issue in the hands of my credit card company to obtain my money and get it refunded to my credit card," Madeleine said.
Tracy of Troy, Mich., like Madeleine and Martin, rented a car from Car Hire UK during December and is still trying to get her deposit back.
"Since I arrived back in the U.S., I have been chasing them weekly for my refunded deposit, I have been told every week that it will be processed within 5 days. I have requested that someone calls me to dicsuss, of course that has never happened," she said.
"For the longest time I was told that the delay was due to the christmas holidays, then their systems were down, now after all of this time, and me getting very angy, they tell me that I am being charged for damaging the vehicle," Tracy said. "Be very aware that when you collect the vehicle, no one does a walk around with you to view any existing damage, and when you drop off the vehicle at Heathrow airport, they have you leave it in the carpark UNLOCKED, because they only have one set of keys."
What to do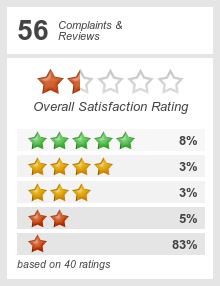 Most of the consumers who've complained to us about late refunds of their deposit have filed disputes with their credit card company, which is about the only affordable option, and the one most likely to get results. And, of course, posting online reviews with out site and others may help others avoid similar problems in the future.
Waiting for a consumer bureau in a foreign land to act on your behalf is probably not likely to result in much, so as always, it comes down to being prepared.
Consumers should carefully read the rental contract and the terms and conditions and keep copies of all documents. As with any rental car situation, it's advisable to take photos of the car when you turn it in, so you can respond more adequately to allegations that the car was damaged while it was in your care.
Read what others have had to say about CarHireUk here.
---