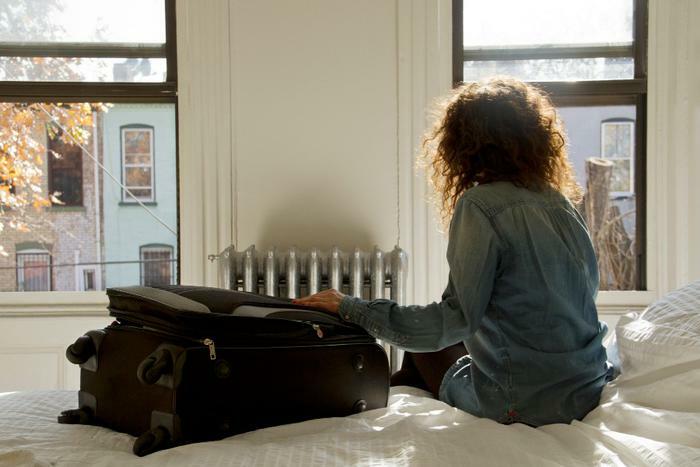 Overall, there was less travel last year, but short-term rental platforms saw their business hold relatively steady in 2020 as pandemic-conscious travelers often avoided hotels for a more private setting. People apparently liked the experience because bookings have increased in 2021.
A recent survey by Cinch Home Services showed most people -- 93% -- expressed interest in staying at a short-term rental such as Airbnb or Vrbo as an alternative to a hotel. Most said they were interested in a rental for leisure travel.
The survey also found that interest in short-term rentals has grown since the beginning of the pandemic, largely based on increased exposure. 
"For people desperate for a change of scene but aren't yet ready to be in a hotel full of strangers, short-term vacation rentals can provide a safer, more socially distant solution for getting away," the authors write. "With online searches for short-term rentals surging in Delaware, Colorado, Hawaii, and Florida, Americans are ready to start traveling again sooner rather than later."
Perhaps because of the increase in travel, the survey discovered an increase in interest in renting property and becoming a host. Jamie, of Napierville, Ill., is an Airbnb host and says the experience has been enjoyable as well as profitable.
"Airbnb has stepped in so many times to assist myself and my potential guests to coordinate the reservations should there be adjustments needed like pricing to fit budget requests," Jamie wrote in a ConsumerAffairs post. "Their 24-7 response has provided me with answers that I have been able to relay to guests when I can't quite figure it out myself."
Insurance is a big factor
She also says Airbnb has a "huge" insurance policy that gives her peace of mind.
The Cinch survey found that 45% of people are more interested in privately owned rentals than they were before the pandemic began. The three most important factors in picking a rental were price, location, and cleanliness. Fifty-five percent of potential renters said they are more likely to stay in a rental with clear COVID-19 policies.
We recently consulted readers about whether they preferred Airbnb or Vrbo when booking a private rental. You can read the results here.