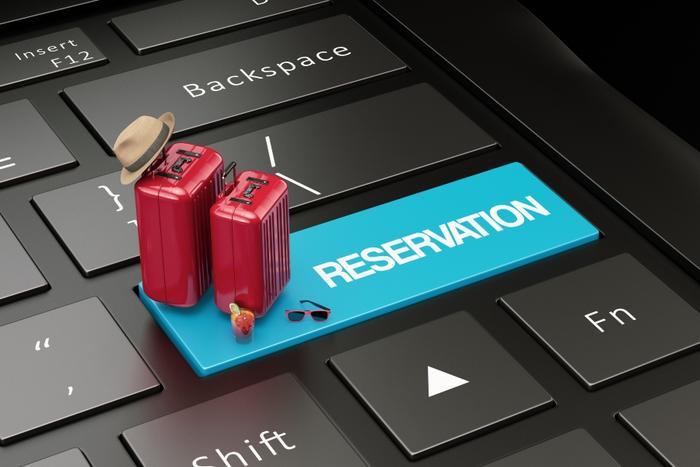 Here we are -- March 2020. Spring break is on the way, and so is summer. While the coronavirus has things upside down at the moment, travelers can hope for the best and enjoy a relaxing summer vacation.
If you're among those pining for a getaway, ConsumerAffairs did some investigating into what foibles and flourishes you should look for when booking a vacation rental.
Calling on travel experts whose job -- and love -- it is to find the best spots to enjoy some away time, we asked for the best tips they had on finding the best rental, what to look for in a host, and how to get the best deal possible.
Here we go...
The listings
Review the listing for accuracy and don't be afraid to ask questions
First off, ConsumerAffairs reached out to vacation rental platform Vacasa for their best tip. The company's Tracy Pogrelis had this at the top of her list: ensure the home's description matches the images provided. 
"Ideally, there should be a photo for each area of the home," Pogrelis said. "So if it says three bedrooms but only includes images for two, you may want to follow up to ensure that there is a third bedroom and that the owner or property manager hasn't designated a third 'area' as a bedroom."
"Also, many listings include photos of the surrounding area, but aren't directly adjacent to the property. So if the listing includes a walkway to the beach, make sure that it is a feature of that specific home and not just an image of the local area."
That last suggestion got ConsumerAffairs to thinking -- do the photos a consumer sees on a vacation home listing really go with that listing? When we looked into that, we found that some photos weren't exclusive to the listing at all, but simply copy-and-paste additions that came from another source.
If something like that makes you go hmmm, on Google Chrome, you can right-click on an image and choose the "Search Google for Image" option to find out the source of that photo and just how many sites/listings are using it.
How consumer-friendly is the cancellation policy?
Tamara Gruber, a travel writer and podcaster with We3Travel, gave ConsumerAffairs two solid tips. The first is that consumers should be "fully aware of the vacation rental's cancellation policies, as they tend to be much stricter than a hotel, often requiring full payment 60 days in advance."
How many floors are you going to have to climb up?
The other suggestion that Gruber gave ConsumerAffairs was that when it comes to city flats and apartments, be sure to pay attention to what floor the unit is located on and whether or not there is an elevator/lift. "Keep in mind that in some European cities, the 'first' floor actually requires going up a flight of stairs," she said. 
"We also tend to expect amenities like air conditioning in hotels, but many vacation rentals, especially in Europe, do not provide air conditioning and if they do, it is sometimes limited to just one bedroom."
Know about "review inflation"
Jessica Vozel with Guest Hook says consumers should read guest reviews with an eagle eye. 
"There's such a thing as 'review inflation ' in the vacation rental industry. Savvy guests know that even a 4-star review could be quite detrimental to their hosts, so they often bump up their evaluation out of kindness (or not wanting to be seen as a jerk, since their name is attached to the review)."
The bottom line in Vozel's estimation is to look for positive reviews that are a little TOO positive. 
"Not just, 'Good location. Nice home,' but, 'Our family had an amazing stay at this home. The house was spotless, it was close to everything we wanted to see, and we felt safe walking in the neighborhood. Highly recommend!'" 
If the home didn't get a 5-star review, take a look to see if it was a personal, one-off issue or if it has been a consistent problem with the home over time.
Hosts
Put the rental host to the test
According to short-term rental property management platform Guesty, travelers should evaluate the professionalism of vacation rental hosts by looking at the tools they use to provide a top-notch experience -- even before check-in. 
For example, if you are booking a stay at an Airbnb Superhosts' property, it can come with a lot of perks. Why's that? Because these hosts already have proven to know what they are doing and place a strong emphasis on guest-centricity, whether that be providing extra amenities, like free baggage storage, or a fully stocked kitchen. 
Sadly, some Airbnb Superhosts can also be not so super, as ConsumerAffairs reviewers have noted. Added insight from reviewers can be a mixed bag, but they can also serve as an additional reference point on what to look for -- and what to avoid -- when it comes to hosts.
The Guesty folks told ConsumerAffairs that another aspect to check into before you go is whether or not you will receive personalized guides or local suggestions. If yes, that suggests that the property manager/host is focused on delivering a great experience during your stay and not just stacking a pile of touristy brochures on the kitchen table.
Avoid the bold and the boisterous
Vozel reminded ConsumerAffairs that first impressions are important, whether those impressions are negative or positive.
"A property's listing (or website) can tell you a lot about the experience you may have, especially if you know what clues to look out for," she said, adding that the proof is in careful consideration of how the owner describes their property:
"Do they take a defensive stance to their guests in their house rules? For example: 'Never EVER smoke in our property. Guests who do will be kicked out IMMEDIATELY!!!!' It's a reasonable policy, of course, but the overly defensive attitude could tell you a few things about how the host/owner/manager views their guests.

Are they over-the-top, yet vague, in their description of the property? For example: 'One of the BEST properties available in Myrtle Beach,' with no evidence to back up that claim. All style and no substance could be a warning sign."
Beware of nice (but nosy) hosts
Amanda Norcross, the Lead Editor at TripAdvisor's family travel site Family Vacation Critic, said her #1 warning to anyone thinking about renting a vacation home is to beware of the nosy rental owners -- especially those who may have hidden cameras in place to snoop on their renters.
"It's a good idea for renters to ask if they should expect to see the rental owner during their vacation," Norcross told ConsumerAffairs. "Oftentimes, the owner will openly say they won't be around and provide contact information should you have any questions. Reviews are also a great resource for discovering potential nosy owners."
And hidden cameras -- aren't they illegal?
"Hidden cameras can often be disguised as smoke detectors and clocks. If you're concerned, you can download an app called Fing, which allows you to look at all devices connected to the in-home network," Norcross said.
But illegal? Well, it depends. Laws vary from city to city and state to state. But if you're renting an Airbnb space, hosts are required to disclose all security cameras and other recording devices in their listings. Violating that could get an owner's property kicked off the platform and, in some cases, the company has put renters up in a nearby hotel when a camera was in use but not disclosed beforehand.
Costs
Go direct and save some money
Alanna Schroeder at The Distinguished Guest told ConsumerAffairs that it pays to book directly with a vacation rental owner/manager if they have their own website. This can sometimes save hundreds of dollars in fees that go to the middle man. 
How can you best do that? Due diligence, Schroeder says. Here are her tips:
Make sure that the owner/manager has a website where you can securely pay with a credit card;

Contact the owner/manager by phone to ask questions (vacation rental listing platforms often prohibit speaking with the host/owner directly); 

Look for a history of positive reviews; and

Ask for a reference from a past guest.
Book now or roll the dice?
Christopher Elliott of the Elliott Advocacy, a nonprofit consumer advocacy organization, told ConsumerAffairs that most vacation rental bookings happen in January, February, and March because travelers think that booking well in advance could give them the edge on the best rates.
"But a select few renters wait until the last minute to get an even better rate. Last year, the highest single-spending days for vacation rentals were June 5, July 18 and Aug. 1, as bargain hunters scoured the internet for last-minute deals," Elliott said.
Book on credible websites
In ConsumerAffairs email exchange with Vacasa's Pogrelis, we flashed back on the Craigslist travel scams we wrote about a year ago. Pogrelis reminded us that travelers should avoid sites like that when booking a vacation home because they can be a hotbed for fraudulent listings. It's better to stick with sites that have a solid reputation and backing from experts and customers.
Trust your gut
Let's be honest: putting together travel plans online can be a can of worms -- pop-ups offering better deals, fine print that could bite you back if you're not careful, and the enigma of booking now or waiting for the deal of a lifetime.
But, when it comes to searching for a perfect match in a vacation home, it's a lot like looking for the perfect partner on a dating site.
"If something feels off about a home or communication with an owner or property manager, it very well could be. When alarms are going off internally, pay attention and act accordingly," Pogrelis said.