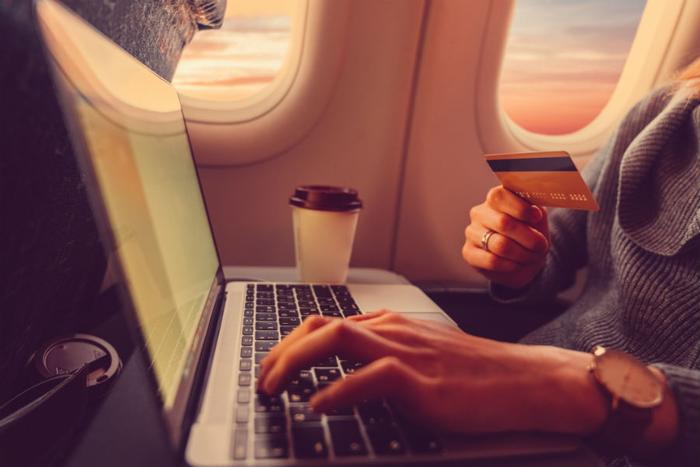 A new research piece predicts travel prices will spike in 2019 thanks to escalating oil costs, a weakening U.S. dollar, pilot shortages, and a mushrooming global economy.
The Global Travel Forecast -- a study conducted by the Global Business Travel Association and Carlson Family Foundation -- foresees a 2.6 percent rise in the cost of air travel and a 3.7 percent hike in hotel prices, worldwide.
Who's getting hit?
A lot of the uptick in prices will fall squarely on U.S.- and Asia Pacific-based travelers while rates in Eastern and Western Europe, the Middle East, Africa, and Latin America are projected to decrease.
Trade wars and relationships between countries could also have a say in how much consumers are asked to pay for tickets and rooms.
"The heightened rhetoric and policy action by the Trump administration threatens to derail the global stance on trade policy," the report states.
The "frenemy" relationship between the U.S. and Canada could also come into play. "Tightening interest rates, uncertainty over NAFTA, and growing protectionist squabbles between the two long-term northern allies are casting a shadow over prospects in 2019," the study predicts.
The rebirth of the travel agency
Some consumers may assume that as shopping for travel deals on the internet grew, the role of the traditional travel agent took a backseat. But that decline was short-lived, and the travel agency business is seeing growth once again.
According to Statista, the travel agency industry in the U.S. is projected to produce $17.3 billion in revenue by 2020, up from the $12.2 billion it produced back in 2010.
The industry not only grew in terms of revenue; American travel agency profits also increased annually in recent years.
The role of the travel agent is also expanding. Many travel agents were strapped with systems that used pre-internet messaging standards, which lessened access to the same information and services being offered by the airlines through their online portals.
The International Air Transport Association (IATA) is now doing its best to level the playing field by trying to standardize the exchange of information between airlines and travel agents. The IATA's  NDC (New Distribution Capability) is designed to address the industry's distribution limitations like product differentiation and time-to-market while improving access to content and making the travel shopping experience as transparent as possible.
Are there still good deals to be had?
The Global Travel Forecast's crystal ball sees a long-haul, low-cost market on the horizon, a prophecy airlines are ready to rally around.
That niche may be getting crowded, but that's a good thing for the traveller. Jumping into the mix are a spate of long-haul, budget-based airlines like Norwegian Air, Wizz Air, EuroWings, and AirAsiaX that are offering hard-to-beat fares.
And thanks to the outsourcing of customer support to low-wage countries and selling tickets at a loss in order to try and improve market share, there are lots of smaller online travel agencies (OTAs) on the lookout for deals that larger agencies like Orbitz, Priceline, and Expedia might be hesitant to publish. As an example, the airfare monitoring service Scott's Cheap Flights recently posted round-trip airfare from Denver to Beijing for $456 and Cincinnati to Rome for $449.