---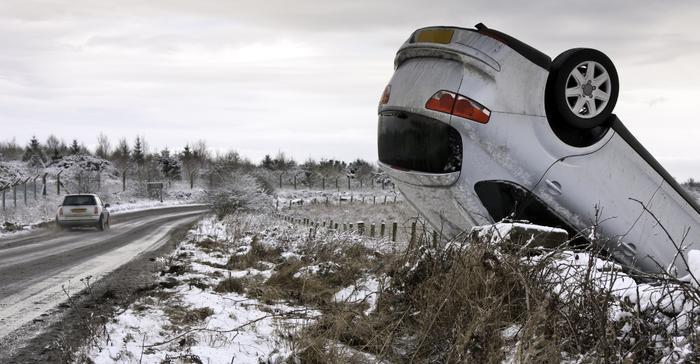 Travel isn't getting any safer, especially when it's by car. Figures released by the National Transportation Safety Board show transportation fatalities increased to 35,331 in 2012, up three percent from the year before.
Except for the few unlucky souls who were hit by trains, drowned or killed in airplane crashes, the deaths occurred on the highways, which accounted for nearly 94 percent of all transportation fatalities. 
"We have a serious public health and safety epidemic on our highways," said NTSB Chairman Deborah A. P. Hersman. "With our Most Wanted List, the NTSB highlights common-sense solutions to these safety issues that can improve safety and reduce the loss of life on our roads, rails, and waterways and in our skies."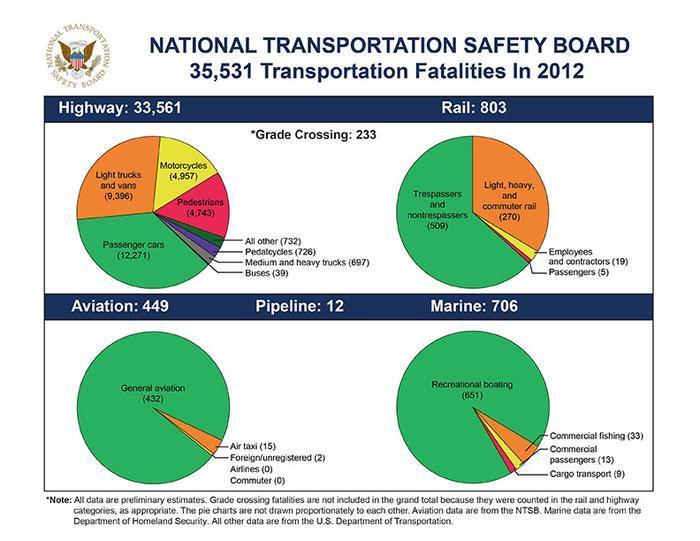 The 2012 statistics show:
Deaths on U.S. roadways increased from 32,479 in 2011 to 33,561 in 2012. Highway fatalities increased in all categories except buses, which are down from 55 fatalities in 2011 to 39 in 2012.
Railroad deaths increased six percent from 757 to 803. The vast majority of these fatalities were persons struck by trains.
Aviation deaths decreased from 498 to 449. Nearly 96 percent of aviation fatalities occurred in general aviation accidents (432), but they still represented a decrease from the previous year (448). In 2012, air taxi fatalities dropped from 41 in 2011 to 15.
Marine deaths also dropped in 2012, from 803 to 706. The vast majority of the fatalities, (651), occurred in recreational boating
Aviation statistics are tracked and compiled by the NTSB. The U.S. Department of Homeland Security provides marine statistics, and the U.S. Department of Transportation provides statistics for all other modes.
---