---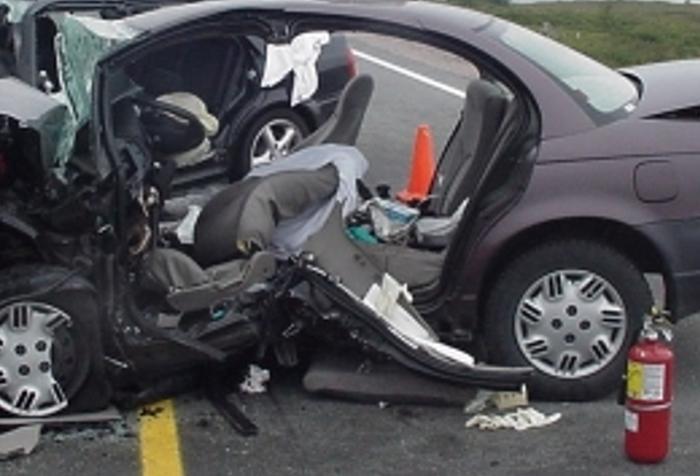 Anyone who drives regularly on I-95, I-5 or any of the other freeways in highly populous sections of the country can tell you that average speeds are higher than ever and truly outlandish daredevil stunts are more common than ever.
That's just an anecdotal observation, of course. But here's a hard number: 7,500. That the estimate of the number of people killed on U.S. highways during the first quarter of 2015 and it represents a nearly 10 percent increase over the first quarter of 2014.
It may,be even worse than that. The National Safety Council recently estimated traffic deaths in the first four months of 2015 were up 11 percent over the same period a year ago and notes that,U.S. traffic deaths increased every month for six,straight months.
Why? Good question. The National Highway Traffic Safety Administration (NHTSA) says the figures are just estimates and final figures won't be in until next year. The final data will include more complete information on each accident and may provide clues to what's behind the increase.

More miles
One factor is rather simple: we're driving more, perhaps because of an improving economy and cheaper gas prices. Preliminary data reported by the Federal Highway Administration (FHWA) shows that vehicle miles traveled (VMT) in the first three months of 2014 increased by about 9.8 billion miles, or about a 3.9,percent increase.
The safety council says distracted driving is a big part of the reason.,The NSC says cell phone,related activities are to blame for 27% of all crashes.
They,estimate that,texting-related crashes jumped from 5% to 6%, while crashes involving drivers talking on cell phones remained at 21%.
NHTSA is not so sure. "It is too soon to speculate on the contributing factors or potential implications of any changes in deaths on our roadways," the agency said.,
Whatever the reason, the rising death toll makes it clear that while cars may be safer, highways remain treacherous and should be navigated with great care.
"Follow the numbers: the trend we are seeing on our roadways is like a flashing red light – danger lies ahead," said Deborah A.P. Hersman, president and CEO of the National Safety Council. "Be a defensive driver and make safe decisions behind the wheel. Your life really depends on it."
Many law enforcement types blame today's cars. Although loaded with more safety equipment than ever, modern cars handle and brake well and their turbocharged engines are highly responsive, increasing the temptation to speed. 
What to do
Defensive driving and up-to-date safety equipment remains the best way to protect yourself and your passengers, safety experts say. The National Safety Council offers these tips:
Make sure every passenger buckles up on every trip
Designate an alcohol and drug-free driver or arranging alternate transportation
Get plenty of sleep and taking regular breaks to avoid fatigue
Never use a cell phone behind the wheel,,even hands-free
Stay engaged in teens' driving habits. Teens are three times as likely to crash as more experienced drivers.
Learn about your vehicle's safety systems and how to use them.,My Car Does What,can help drivers understand the ins and outs of features such as adaptive cruise control, blind spot warning systems and backup cameras.
Shootings more common?
If it's any consolation, your chances of being shot to death may be even higher than than the risk of being killed in a highway crash, The Atlantic recently reported.,
The magazine quoted a,recent report from the Center for American Progress that cited,CDC data suggesting guns will kill more Americans under 25 than cars in 2015. Already more than a quarter of the teenagers—15 years old and up—who die of injuries in the United States are killed in gun-related incidents,,according to the American Academy of Pediatrics.
The Atlantic said that car crashes killed 33,561 people in 2012, the most recent year for which complete NHTSA data is available.,Firearms killed 32,251 people in the United States in 2011,,the most recent year,for which the Centers for Disease Control has data.
That led to the prediction that gun deaths would soon outpace traffic deaths, although the startling jump in fatal highway crashes may cast doubt on the outcome.
,
---