---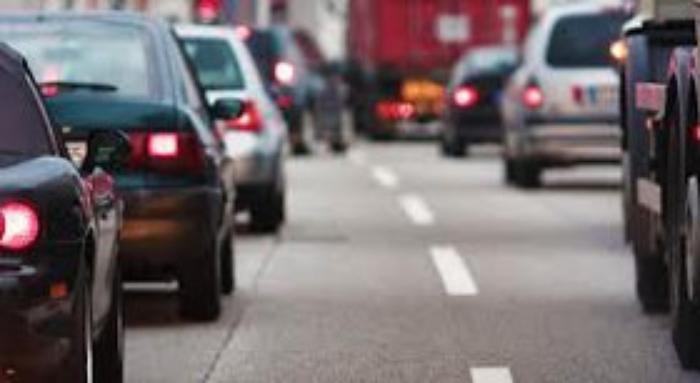 Traffic deaths have leveled off in the first half of 2017, but the National Safety Council says they are still running 8% higher than the same period two years ago.
Traffic deaths spiked last year, at a time when they should have been going down, considering new cars have many more safety features than they did just a decade ago.
In 2016, deaths rose at the fastest rate since 1964, before seatbelts were mandatory equipment in all cars.
"The price of our cultural complacency is more than a hundred fatalities each day," said Deborah A.P. Hersman, president and CEO of the National Safety Council.
Getting to the point where there are no traffic deaths, says Hersman, will require accelerating improvements in technology, engaging drivers and investing in our infrastructure.
Driver distraction
It may also require doing something about driver distraction. There are more things in the cabin to distract someone behind the wheel, including ever-more-sophisticated infotainment systems. Then, there are smartphones.
A recent study by State Farm Insurance reports auto accidents are increasing, and the authors suggest drivers using their smartphones is a big contributor. The survey found that 36% of drivers admitted to texting while driving and 29% said they sometimes browsed the internet while driving, a significant increase over previous surveys.
A year ago, a Liberty Mutual survey uncovered an even more disturbing trend: teens aren't just texting behind the wheel, they're engaging on Facebook and other apps.
Talking the talk
"Teens as a whole are saying all the right things, but implicitly believe that using their phone while driving is safe and not a stressor or distraction behind the wheel," Dr. Gene Beresin, senior advisor on adolescent psychiatry with Students Against Drunk Driving (SADD) said at the time.
Earlier this year the National Safety Council estimated as many as 40,000 people were killed on U.S. roads in 2016, 6% more than in 2015. To bring that number down, the Council suggests renewed efforts against the use of alcohol or drugs behind the wheel, driving while fatigued, and limits on the use of smartphones.
Thanks
Keep an eye on your inbox, the lastest consumer news is on it's way!
Unsubscribe easily whenever you want
---