---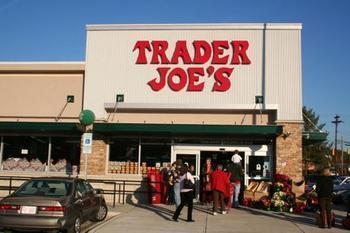 Considering that it doesn't even have stores in much of the country and hardly advertises, it says something that Trader Joe's is North America's favorite grocery store based on customer satisfaction, according to a new study.
The somewhat more traditional Publix and Whole Foods were second and third in the survey of 6,600 consumers conducted by Market Force Information.
All three received high marks for courteous staff, inviting atmosphere and high-quality produce. Hy-Vee also scored well on those measures.
It's hard to describe the appeal of Trader Joe's to those who aren't familiar with it. The stores tend to be small, even cramped. They stock far fewer items than full-fledged supermarkets but feature great deals on organic concoctions, fish, baked goods and wine.
In fact, one of the founders of Trader Joe's once said that it when it started out in Southern California, it was basically "a 7-Eleven with a great wine selection." It's still sort of like an upscale 7-Eleven, with lots of convenience items and prepared foods and a quirky atmosphere that seems like a throwback to the 60s when everyone grew their hair long and pretended to be friends.
Regional favorites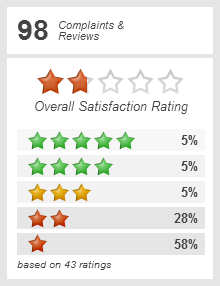 Market Force also looked at which grocery stores consumers frequent the most, asking where they had spent the majority of their money in the previous 30 days. Market Force parsed out the results by four U.S. regions, as well as Canada.
Northeast – Stop & Shop claimed the top spot, garnering 11% of the votes. GIANT (co-owned with Stop & Shop) came in second with 6%, and Wegmans and Market Basket tied for third with 5%.
South – Kroger ranked first with 16%, followed closely by Publix with 15% and H-E-B a distant third with 5%.
Midwest – Kroger again led the pack in this region with 11%. Meijer ranked second with 9% and Hy-Vee took the third spot with 8%.
West – Safeway led by a wide margin with 12%, Kroger earned 9% and Costco received 7%.
Canada – Loblaws dominated with 15%, while Sobeys took second with 11%. Costco and Safeway tied for third at 7%.
Convenience is key, not coupons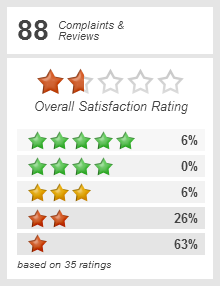 Convenient location is the factor that consumers said they like most about their preferred grocery store – in fact, it ranked higher than prices, which was second on the list, while sales & promotions was third.
The survey found that although some shoppers are practicing extreme couponing, that doesn't seem to be a common trend. In fact, the research findings suggest a steady decline in coupon use over the past three years.
Of those who are redeeming coupons, most are clipping them from a newspaper, magazine or other print media. The second most popular source for coupons is the grocery store.
---