---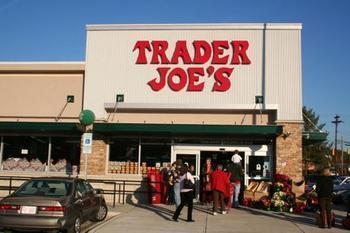 Trader Joe's is the latest to join the cage-free egg movement, saying it will sell only cage-free eggs by 2025, earlier in some states.
In a letter to customers, Trader Joe's said its store-brand eggs have been cage-free since 2005, amounting to about 62% of all the eggs it sells. It said that by 2020, all of its stores in Western states will sell only cage-free eggs, with the rest of the nation following suit by 2025.
"If market conditions allow us to accomplish these goals earlier, while still providing our customers outstanding value, we will do so," the company said, noting that it already offers a variety of egg choices.
"We have offered a range of choices from 'conventional' and 'cage-free' sources (among them organic, cage-free, free-range, and fertile options; a list of egg-related terms and meanings can be found in our Product Information FAQs)," the letter added.
Hello ...
"We wholeheartedly commend Trader Joe's for their decision. No supermarket with a future wants to leave cruelty on their shelves – it's just plain bad for business," said Leah Garces, U.S. Director Compassion in World Farming, an animal rights group that recently produced a parody of Adele's smash hit "Hello," asking Trader Joe's to make the change.
The Trader's change of heart came just a few weeks after one of the group's supporters, Jessie Duroe Hadley, started a petition on Change.org that quickly gathered more than 100,000 signatures.
Trader Joe's joins BJ's, Target, Costco, Subway, McDonald's, and other major retailers and food producers in promising to switch to cage-free eggs. Animal rights groups argue that caged chickens lead short, miserable lives and many consumer activists say confining chickens in close quarters can lead to health problems, both for the chickens and the humans who devour them.
---