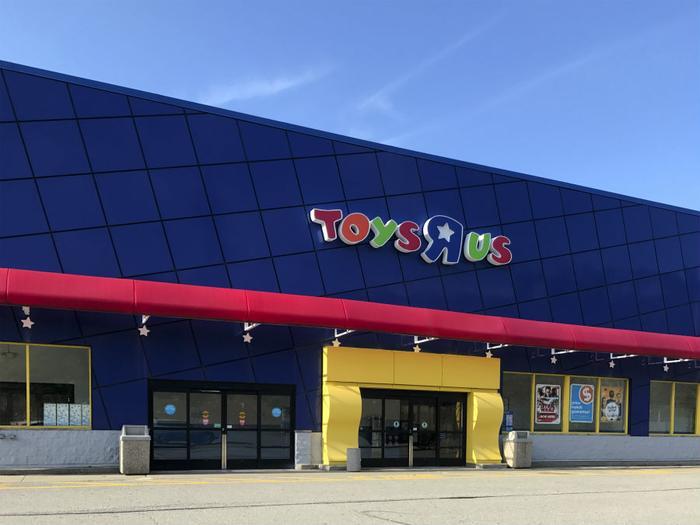 Toys "R" Us' parent company, Tru Kids, is planning to open two new stores in the U.S. this holiday season -- one in Houston, Texas and another in Paramus, New Jersey, 
The first stores will be smaller than the original Toys "R" Us stores, at 6,500 square feet compared to 30,000. At the smaller stores, toy brands will have an opportunity to showcase their products in "playground-like" environments. Tru Kids says it has set out to create a "highly engaging retail experience designed for kids, families and to better fit within today's retail environment."
"We have an incredible opportunity to entirely reimagine the Toys "R" Us brand in the US," Richard Barry, CEO of Tru Kids, said in a statement.
Immersive experiences
Tru Kids says it's working with tech retailer b8ta to let brands "design custom experiences and branded shops to help them create memorable experiences for parents and children." Examples of memorable experiences include STEAM workshops, theaters for video games and movies, and plenty of areas to play.
"As a kid, my memory of Toys"R"Us was running up and down the aisles kicking balls and playing with the coolest toys," said Phillip Raub, co-founder and president of b8ta and Interim co-CEO of the Toys"R"Us collaboration. "As the retail landscape changes, so do consumer shopping habits. But what hasn't changed is that kids want to touch everything and simply play."
Toys "R" Us was forced to close all 700 of its U.S. stores last year in the wake of disappointing holiday sales and mounting debt. The toy chain fell victim to competition from online retailers like Amazon, as well as brick-and-mortar rivals like Target and Walmart.
Although Toys "R" Us shuttered all of its U.S. stores, 900 locations remain open in Europe, Asia, and India. It plans to open another 70 stores overseas by the end of the year.