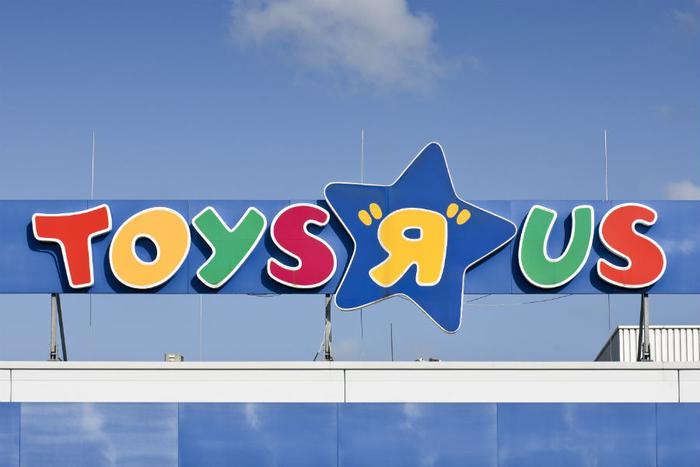 Toys "R" Us may soon liquidate many -- or perhaps all -- of its U.S.-based stores, according to a Wall Street Journal report.
Sources told the Journal that an announcement to that effect could come as soon as Monday when company officials and third parties are set to meet at a bankruptcy hearing in Richmond, Virginia. The number of stores the retailer decides to liquidate would depend on the liquidator bids it receives.
A difficult road
The news follows the retailer's decision to file for Chapter 11 bankruptcy back in September, a decision that CEO Dave Brandon called "the dawn of a new era." Brandon said that the filing would allow the company to shrug off financial constraints that had held it back so that it could reorganize and return to profitability.
However, a weak holiday sales season did little to help the company restructure over $5 billion in debt that it had accrued. The company ultimately decided in January to close nearly 20 percent of its U.S.-based stores, costing roughly 4,500 employees their jobs. Brandon once again said that the move would help the company prosper.
"The actions we are taking give us the best chance to emerge from our bankruptcy proceedings as a more viable and competitive company that will provide the level of service and experience you should expect from a market leader," he said in a letter to consumers.
Brick-and-mortar retailers continue to decline
The potential for more store closings shouldn't surprise anyone who has paid attention to shopping trends over the past few years. As online retailers like Amazon have risen to prominence, many brick-and-mortar retailers have fallen by the wayside.
A report from software company RetailNext shows that sales at brick-and-mortar retailers declined by seven percent year-over-year to begin 2018, with stores seeing a 4.4 percent drop in foot traffic. Average transaction value and shopper yield were also down, which further punctuated sales declines.