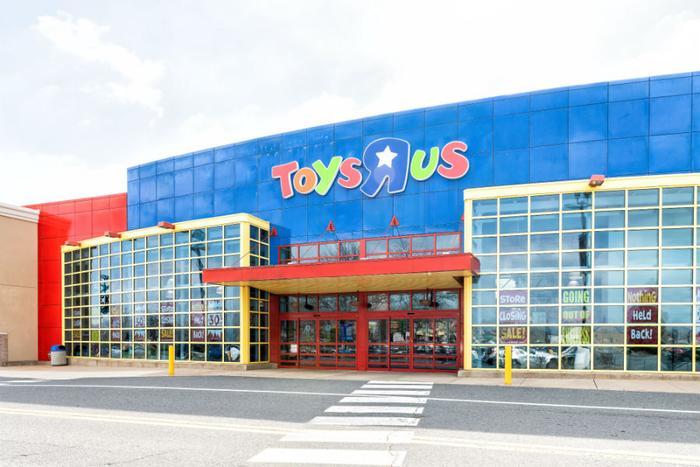 As part of a plan to revive its business, Toys "R" Us has relaunched its website in partnership with Target. Shoppers using the site will be redirected to Target's website to complete their purchase after clicking "Buy." 
Richard Barry, CEO of Toys "R" Us parent Tru Kids, told CNBC that Target was chosen to power the latest iteration of its website because of its strong supply chain and clear "understanding of the [toy] category."
"We spoke to a lot of different folks as we went through this process," Barry said. "What inspired me about Target was their investment in the category."
Online shopping benefits
The new ToysRUs.com, which went live on Tuesday, displays toy reviews suggested gift guides, videos, and printable activities. 
Consumers who make a purchase through the website will be able to take advantage of some of the benefits offered by Target, including free two-day shipping, same-day curbside or store order pickup, same-day delivery with Shipt, Target Circle loyalty benefits, easy in-store returns, and 5 percent off when using a Target REDcard. 
"With Target's same-day pick-up and delivery options, Toys'R'Us customers will be able to get their online purchases faster than ever – an online order can be ready for pickup or delivery to most U.S. households in as soon as one hour," the company said in a statement.
The relaunch of Toys 'R' Us' website comes more than a year after the retailer was forced to close all of its stores. Earlier this year, the chain announced a plan to revitalize its business and re-open some stores in the U.S. 
Toys "R" Us' parent company, Tru Kids, is planning to open two new stores in the U.S. this holiday season -- one in Houston, Texas and another in Paramus, New Jersey. The first stores will be smaller than the original Toys "R" Us stores, at 6,500 square feet compared to 30,000 under the previous format. 
"We have an incredible opportunity to entirely reimagine the Toys "R" Us brand in the US," Barry said in a statement in July.